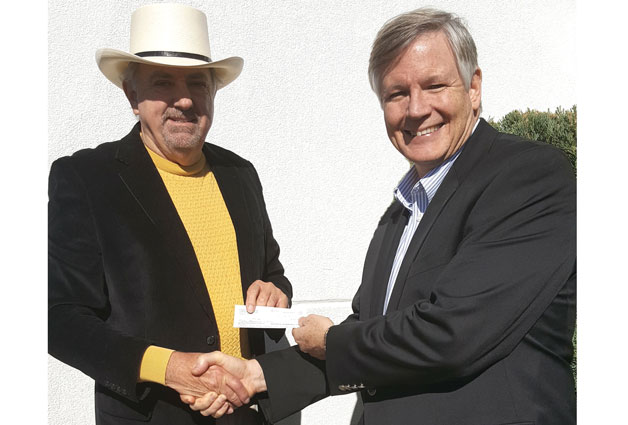 SGMA Receives Generous Donation
By
SGMA
Monday, January 2, 2017
(Pictured Above L-R) Charlie Waller presents Travis Bridgeman (SGMA Board of Directors) with a check for the SGMA.
Pigeon Forge, TN — On December 30, 2016, Charles Waller presented a check for $50,000.00 to the SGMA.
The check was in honor of the late Hall of Fame member Charles Key from the estate of Geneva Key.
Charles Key was the original pianist for the Harmoneers Quartet.