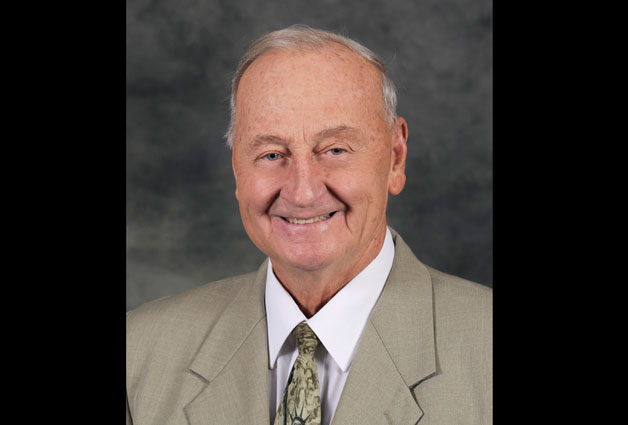 Martin Cook Update
By
Tim Gardner
Wednesday, May 17, 2017
Statement from Martin Cook
"I want to thank Southern Gospel music enthusiasts for their kindness, patronage. and especially their prayers during my 60-year Southern Gospel music career, which included 53 years as manager, pianist, and emcee of the Inspirations. I'm also thankful to have been part of the Smoky Mountain, Silvertones and Kingsmen Quartets for seven years combined before I founded the Inspirations Quartet in 1964 and soon after named the group.
"Under my leadership and with the help of many, and foremost God's anointing of the group, the Inspirations Quartet became highly successful. I'm grateful to God for allowing me to work with many singers, musicians, group helpers, promoters, church pastors, music ministers, recording studio personnel, and fans—all of whom have been integral to the success of the Inspirations. God bless each of you. Besides being saved, being raised by Christian parents, having a brother and a sister, marrying the prettiest girl I ever saw and having a family of our own that includes three children and four grandchildren and serving our great country in the United States Army, my life's greatest thrill has been working in Southern Gospel music.

"I also want to publicly clarify my health condition as there seems to be much interest in it. Some of what I've heard and read is inaccurate. As many know, I fell on March 8, 2016 and suffered some injuries. I was hospitalized and came off the road for a short while due to the fall—the first and only time in my life that I was ever hospitalized (I was even born at my old home place). One of the injuries was to my right leg. I made it a point to walk slowly if I felt I needed to—mainly as a precautionary measure. Amazingly, I did not have any pain when the fall happened and have not since, which my doctors attribute to me having been in top physical condition. And again, foremost, because of God's healing hands. God is good.
"My doctors at Memorial Mission Hospital in Asheville, North Carolina where I was hospitalized because of my fall, as well as my primary care doctor at the VA Military Hospital in Franklin, North Carolina, have given me a good bill of health. My VA doctor told me I only need a periodic check-up. In fact, my VA doctor is 20-plus years my junior and said he wished he was in as good physical condition as me. I have done physical workouts most of my life and I still do—including walking, working out with weights and various other exercises.
"Additionally, I may no longer be with the Inspirations, but I'll certainly continue to be active in Southern Gospel music. Please feel free to contact me by writing: Martin Cook, 8037 Caney Fork Road, Cullowhee, NC 28723 or by calling (828) 765-7819. And please continue to pray for my family and me."