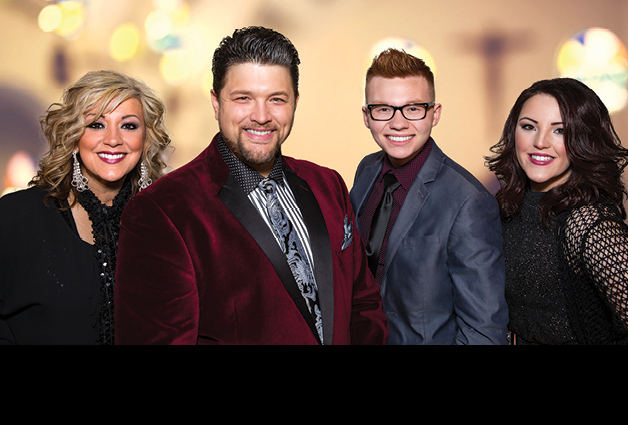 The Hinson Family Officially Welcomes Logan Smith
By
The Hinson Family
Wednesday, January 4, 2017
Caddo Mills, TX – The Hinson Family has welcomed renowned soloist Logan Smith to their ranks. Logan periodically filled in with the family throughout 2016 beginning in May when Christy Hinson, the soprano of the group, was diagnosed and underwent surgery and treatment for Thyroid Cancer.
"We began to see the versatility that we had with Logan in the mix and the many different ways that we can arrange harmonies having 4 people that have such wide ranges and can each hear and sing so many different parts!" - Weston Hinson, Lead Vocals
Logan will be joining The Hinson Family in the studio in the coming weeks to finish their latest recording with Song Garden Music Group. This project will be the group's sixth in their discography and first to include 4 vocalists since the 2009 release of "Home With You Tonight" when they were known as "Weston Hinson & By Faith."
"I am honored to be a part of a group and family with such a rich musical heritage! God has put together a dynamic ministry team here and we have such good chemistry together both on and off the stage. I am excited to see all the doors that God opens and where He takes us!" - Logan Smith
In addition to his main role with The Hinson Family, Logan will continue his solo ministry and will honor his current scheduled solo appearances.