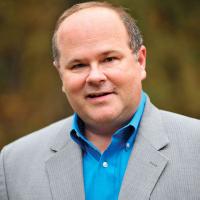 The Southern Gospel Music Association Looks Ahead to 2014
By
SGMA
Tuesday, November 19, 2013
Pigeon Forge, TN - The Southern Gospel Music Association (SGMA) is preparing for the year 2014 with renewed excitement and commitment as the organization continues to honor the past and promote the future of Southern Gospel Music.
During the recent National Quartet Convention, the SGMA met to plan for the upcoming years and elect the organization's new slate of officers. Serving the SGMA as the Executive Committee will be an experienced team of Southern Gospel professionals: Arthur Rice (Kingdom Heirs) as President, Earl Eleton (longtime Southern Gospel businessman) as Vice President, Jeff Stice (Triumphant Quartet) as Secretary, and Karen Peck Gooch (Karen Peck & New River) as Treasurer.
The first task of the new leadership was to begin the search for a new Executive Director. After faithfully serving the SGMA, Charlie Waller (of The Grand Ole Gospel Reunion and The Florida Boys) announced his resignation in September to concentrate on other endeavors.
"The SGMA is pleased to announce that Danny Jones will be the new Executive Director when Charlie completes his tenure in early January 2014," says Rice. "Just as Charlie was the man we needed for the past eight years, I feel in my heart that Danny is God's man for this hour to help lead us forward in sharing this wonderful music and message that we love, all the while remembering how we got here."
Gooch echoes Rice's sentiments. "Charlie Waller will be missed. As we move toward a new phase of the SGMA, Danny is the one for the job to help preserve the heritage of Southern Gospel Music. He loves this music and he is a true friend to the Southern Gospel industry."
Most people will recognize Jones from his 18-plus years with Singing News Magazine. He will still continue as Editor-In-Chief for that magazine, a flagship publication of Salem Communications.
"It is an honor to be a part of the SGMA," says Jones. "I've been blessed to be a part of this music for more than 30 years and I look forward to helping the SGMA build upon what so many of our genre's pioneers and leaders have done since the music's inception in 1910."
"I can't think of a better fit for the Executive Director for the SGMA," adds Stice. "Danny's expertise and love for Southern Gospel has been apparent for years. I'm excited for the future of the SGMA!"
To learn more about the Southern Gospel Music Association, the Hall of Fame & Museum and upcoming SGMA events, visit www.sgma.org or call (865) 908-4040.