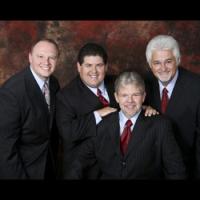 Freedom Quartet Signed By The Beckie Simmons Agency
By
BSA World
Thursday, October 31, 2013
Nashville, TN: It was announced today that Freedom Quartet has reached a booking agreement with BSA/Beckie Simmons Agency of Nashville, TN, effective immediately. Freedom Quartet consists of John Rulapaugh, tenor, Dale Shipley, lead, Preston Garner, baritone and Burman Porter, bass.

Concerning this new agreement, manager John Rulapaugh states, "From my earliest days on the road with the original Dove Brothers and later with Palmetto State Quartet, I have enjoyed a wonderful friendship and working relationship with Beckie and all the BSA family. With the transition of taking Freedom from a Trio to a Quartet, plus adding my dear friend Burman Porter, it makes this decision feel all the more like moving back home!"
Beckie Simmons adds, "BSA welcomes Freedom Quartet to our family of artists. Since John and Burman have already been part of our BSA family, it feels like they are indeed coming back home!