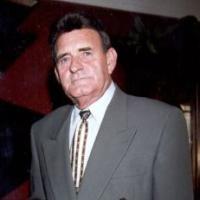 Carlton Brady, Bass Singer For The Singing Ambassadors, Passes Away(Updated With Arrangements)
By
Singing Ambassadors
Thursday, October 17, 2013
Singing News has learned that Carlton Brady, bass singer for the Singing Ambassadors, has passed away. From the Singing Ambassadors' Facebook page:
"It is with deep sadness that we announce The Singing Ambassadors lost our dear friend and bass singer Mr. Carlton Brady. He passed away earlier this morning. I can just imagine him singing with that smooth bass voice in that heavenly choir. Please keep his family in your prayers. He was a great influence on so many and dearly loved by The Singing Ambassadors."
Arrangments are as follows:
Visitation:
Higgins Funeral Home
Fayetteville, TN 37334
Saturday, October 19, 2013
5:00-8:00 P.M.
Funeral:
Higgins Funeral Home
Sunday, October 20, 2013
2:00 P.M.
Interment to follow at Lincoln Cemetery.Stay tuned to www.singingnews.com for more information as we receive it.