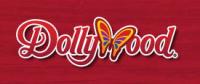 Check Out Our Facebook Coverage Of The Dollywood National Southern Gospel & Harvest Celebration
By
Staff
Tuesday, October 15, 2013
The Singing News Fan Awards took place on October 2nd from Dollywood in the heart of Pigeon Forge, TN. Thousands of fans came out to see their favorite Southern Gospel artists. But the Southern Gospel music didn't stop that day. Throughout the entire month of October through November 2nd, dozens of top Southern Gospel artists and the biggest up-and-comers in the Southern Gospel world are performing on the stages throughout Dollywood at no extra cost as part of the Annual National Southern Gospel & Harvest Celebration.
If you haven't been able to attend, then you'll be happy to know that we're bringing you plenty of great pictures and videos from the Southern Gospel & Harvest Celebration, from the Singing News stage and others around the park. You'll see your favorite artists on stage and behind the scenes, along with pictures representing the beauty of the park and the music.
Check out our Facebook page at www.facebook.com/singingnews where you will see all the coverage, plus coverage of other major Southern Gospel events. Plus, interact with other fans along the way! And DON'T FORGET TO HIT "LIKE" so you can get every update directly on your Facebook Timeline as we post them!
Once again, go to www.facebook.com/singingnews for all the coverage! We look forward to seeing you there!