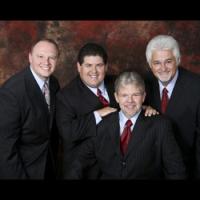 John Rulapaugh Introduces The Freedom Quartet, With An All-New Lineup
By
Vertical Sky Media
Friday, September 06, 2013
Nashville, TN (September 5, 2013) - John Rulapaugh, founder of Southern Gospel group, Freedom, has announced a new lineup of singers as part of the new "Freedom Quartet".
The new lead singer for the Freedom Quartet is Dale Shipley, known for his days with Perfect Heart. Filling the baritone position for the group is Preston Garner. Garner is a notable vocalist with a vast array of experience. He is also a music minister and worship pastor and has a very clear understanding of leading an audience to the throne of God.
Finally, the new bass singer for the group will be Burman Porter, who has spent time with the Dove Brothers and Palmetto State Quartet. Along with the solid tenor singing of Rulapaugh, this group is poised to grow and make an even bigger impact on audiences around the country.
"The departure of my friend Josh Garner from Freedom's lineup left a great void, one that could not easily be filled," shares Rulapaugh. He continues, "Since the inception of Freedom, it was always our desire to have a great quartet. There have been several opportunities to make that move, but the timing was never right. Over the past few weeks the Lord has really made His plans evident in our lives and we are thrilled with the new starting place He has set for us."