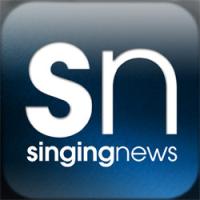 WBTG Radio Personality, Jerry Edgil, In Hospital After Car Wreck, Wife Caroline Dies In The Wreck
By
Times Daily
Saturday, August 31, 2013
SPRUCE PINE — Caroline Cunningham Edgil, wife of prominent WBTF radio personality in Sheffild, AL, Jerry Wayne Edgil, died on her way to the hospital from injuries she sustained in a wreck Friday night. Jerry is in critical condition at a Huntsville Hospital as a result of the crash.

The wreck occurred at 3:18 p.m. Friday. The Edgils, of Phil Campbell, were in a 2011 Chrysler that collided with a 2012 Volkswagen. Troopers say the other driver was not injured.
The crash occurred at Alabama 13 and U.S. 43 at the top of Spruce Pine mountain. Emergency workers said Jerry Edgil was revived at the scene before he was transported.
In addition to his radio work at WBTG, Edgil works at Morrison Funeral Home in Tuscumbia and pastors a Baptist church.
One of the people who assisted at the scene was Greg Beasley, a fellow pastor and a friend of the Edgils.
"I just happened to run up on (the accident)," said Beasley, who also is a state trooper chaplain. He and another chaplain went to Russellville Hospital where Caroline Edgil spoke with one of her daughters before the daughter left to make the drive to Huntsville and check on Jerry Edgil. The Edgils have two daughters and a son.
Beasley said Caroline Edgil had some health problems lately and used a wheelchair but was well enough to attend a concert featuring the renowned Southern gospel quartet The Kingsmen in Cornith, Miss. on Thursday night.
He said Caroline made a gift for The Kingsmen lead singer Bob Sellers. "She had designed a T-shirt," Sellers said when contacted Friday night. "She hadn't been able to come to our concert for quite a while. They were able to stay until intermission." He said he will "cherish" the T-shirt.
Sellers said he has known "Brother Jerry" for years and that Jerry Edgil was a key promoter of the quartet.
"He's a fellow pastor and ... he just (has) a way with radio. When I would have quartets come in I would always have him do the MC for me. He is well known by Gospel groups everywhere."
*All credit for this story goes to the Times Daily. Original can be found here.