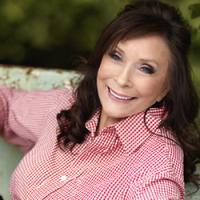 Loretta Lynn To Host Inaugural Gospel Music Festival
By
Judy Nelon Group
Wednesday, July 10, 2013
Nashville, TN - The hills will ring with the glorious sounds of Gospel music as Loretta Lynn welcomes fans to the inaugural "Loretta Lynn's Gospel Music Festival" to be held at her Hurricane Mills, TN ranch September 28-29, 2013. The Country music icon has a well-documented love of Gospel music and has consistently shared music of faith in her concerts and recordings. Now, for the first time, she welcomes the music to her home as the top acts in Gospel music plan to perform during the two-day inspirational event.
"Its kind of like an old-time "all-day singing and dinner on the ground," says Ms. Lynn. "I got to thinking. I have a big ranch where I live so I decided to throw a good ole Gospel weekend here! I want family and friends to bring a blanket, set up a picnic and then enjoy some of my favorite Gospel music singers! I may even come down and sing a song myself! I hope it will be something we can keep going every year. I already have a big campground and cabins where people can stay. We also have a big stage - we have concerts all summer and have done so since 1974."
Scheduled to appear during the two-day event are Mark Lowry, The Hoppers, The Isaacs, Karen Peck & New River, Gold City, Rambo-McGuire, The Singing Cookes, The Freemans, Brian Free & Assurance, Michael Combs, Archie Watkins & Smoky Mountain Reunion, and The Sneed Family.