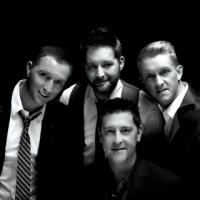 Ernie Haase & Signature Sound Minister In South Africa
By
Judy Nelon Group
Wednesday, July 10, 2013
Nashville, TN - Ernie Haase & Signature Sound have landed safely back in the United States after completing two sold-out Glorious Day tour stops in South Africa. After two 16-hour flights, concerts in Johannesburg and Cape Town, South Africa along with a little sightseeing, the group members returned home earlier this week and refreshed with some much needed rest.

"I think I slept for 21 hours straight," commented Ernie Haase. "I talked to the rest of the guys and most of them did the same thing. Wow! What a trip we had though! This was the most successful trip we've ever experienced with our beautiful friends in South Africa."
You can see video and pictures from the trip by clicking here.