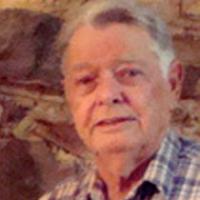 Monroe Hopper, Brother Of Claude Hopper, Passes Away
By
Staff
Friday, May 17, 2013
Madison, NC - Monroe Archer Hopper, 86, of 1588 Mineral Springs Road, graduated to his heavenly home Friday, May 17, 2013. Monroe was the brother of Claude Hopper of The Hoppers.
The family will receive friends from 6 until 8:30 p.m., Sunday, at Colonial Funeral Home and all other times at the residence.
The funeral service will be held at 2 p.m., Monday, May 20, 2013, at Ellisboro Baptist Church.
Colonial Funeral Home, located at 127 Ellisboro Road, in Madison is serving the family.
Please remember the Hopper families in your thoughts and prayers.