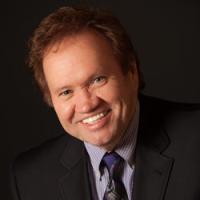 Three Bridges, Elliot McCoy Welcomes New Grandbaby
By
Three Bridges
Wednesday, May 15, 2013
Nashville, TN (May 15, 2013)- Elliot McCoy, manager and Baritone singer for the Award winning Gospel group Three Bridges has announced the addition of his 13th grandchild.
Elliot said "I've taught my children that it was important to keep ahead of those Hatfields and they have taken that challenge to heart. Her name is Ellie, but I like to call her the future Miss America."
Little Ellie was born on May 13, 2013. She came into this world at 7 pounds and 20 ounces and 20 inches long. Elliot continued on "My wife and I are proud of all 13 of our grandkids, but new ones smell so good. Grandkids are a blessing from God and keep a smile on our face."