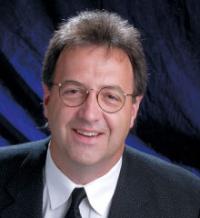 UPDATE, 9:25 PM, 8/7/12: Gospel Singer-Songwriter Stephen Hill Dies At Age 55
By
Staff
Monday, August 06, 2012
UPDATE, 9:25 PM, 8/7/12: The funeral will be Monday, August 13, 2012 at Grace Church of the Nazarene, 2620 Pennington Bend Rd, Nashville, TN., Visitation will be 1:00 PM to 3:00 PM. The Celebration Service will start at 3:00PM
------------------------------------------------------
Nashville, TN - Stephen Hill, a gospel singer/songwriter who regularly appeared in Bill & Gloria Gaither's popular "Homecoming" series of videos, CDs and concerts, died Sunday, Aug. 5, after a massive heart attack. He was 55.
Mr. Hill was in Lumberton, N.C. for a concert at Antioch Baptist Church, when he suffered the attack.
News of Mr. Hill's passing spread quickly through Facebook and Twitter Sunday evening through a shocked community of friends and musicians.
"Stephen was an incredible, gentle man whose presence filled a room," posted gospel singer Sheri Easter on her Twitter account.
Raised in Greenville, South Carolina, Mr. Hill was known for his powerful and versatile tenor voice, as well as for being a man of kindness and humor whose favorite quotes came from sources that included Andy Griffith, Ernest Hemingway, Jesus Christ and General Stonewall Jackson.
Three days prior to his death, Mr. Hill posted on his Facebook account, "We can't judge, and that's hard. Loving people doesn't mean changing them. That's even harder. I hope He gives me a break when I see Him face to face. I also hope that He forgives the mistakes I make in my zeal. Love and forgiveness."
Mr. Hill is survived by wife Kathy Hill and children Melody, Miriam and Caleb.
The funeral will be Monday, August 13, 2012 at Grace Church of the Nazarene, 2620 Pennington Bend Rd, Nashville, TN., Visitation will be 1:00 PM to 3:00 PM. The Celebration Service will start at 3:00PM