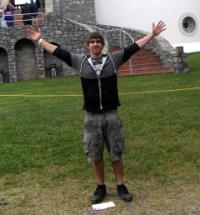 Update On Tim Duncan's Son, Breck
By
Staff
Thursday, June 07, 2012
Gallatin, TN - From Tim Duncan's Facebook page:
Here's an update on Breck- He is doing great!! His recovery is amazing. He is able to get around the house with a walker and has even been able to ride into town a few times. He is going stir crazy not being able to get out and go- especially to work! He continues to get cards in the mail. He has read and kept every one of them. He wanted us to say thank you again for all the cards and prayers!
To read previous news items concerning Breck's accident, please CLICK HERE and HERE.