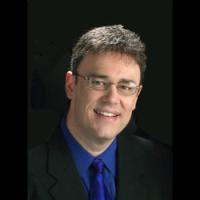 Jeff Steele Injured In Fall, Possible Stroke
By
Staff
Friday, May 25, 2012
Please pray for Jeff Steele, Southern Gospel songwriter and former member of his family group, The Steeles. Jeff is currently the Senior Pastor at the Faith Baptist Church in Vinemont, AL. The info below is from last night, May 24, 2012.
From his daughter Kayla's Facebook page:
"Dad took a serious fall into a concrete wall and down brick steps due to a possible stroke. Dont know for sure,but he has been admitted to the hospital for testing and observance.The hospital isnt allowing visitors but we appreciate your prayers."
Stay tuned for more information as we have it at www.singingnews.com