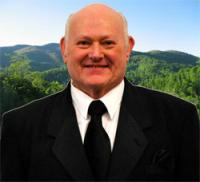 Jack Laws, Of Smokey Mountain Reunion, Has Heart Attack
By
Archie Watkins
Monday, September 26, 2011
Jack Laws(The Old Bear Hunter) of Smokey Mountain Reunion has suffered a heart attack. Doctors say he has some valve problems, along with lots of fluids and respiratory problems. He remains in a Seviereville, TN hospital.
Jack will have tests done on his heart tomorrow, Tuesday September 27th in the morning to figure out a course of action and treatment.
Stay tuned to www.singingnews.com for more information as we get it.