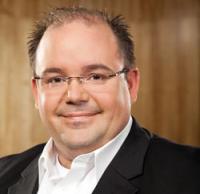 Whisnants Announce Change
By
The Whisnants
Thursday, September 22, 2011
After over eight years of traveling with The Whisnants, the group has announced the departure of Eric Ollis. Eric leaves to join the ministry (Mountain Ridge Ministries, a ministry aimed at working with people with special needs) his wife Laura launched three years ago. Prior to joining The Whisnants, Eric traveled with The Dixie Melody Boys for 15 years.

"It is a happy, yet sad time for us", Jeff says. "I could not have asked for a better person to travel with or to share the stage with. Eric is great at what he does and we will miss his talent and his antics. We wish he and Laura all the best.

"We (The Whisnants) look forward to what the Lord has in store, because we know He does all things well."

The Whisnants ask that you pray for Eric and Laura as they embark on their endeavor.

The Whisnants have started their search for a new pianist. Any interested persons may send a picture, demo and a bio to:

Jeff Whisnant, 2824 NC 126, Morganton, NC 28655. You may also contact the group by email: jeff@whisnants.com. No phone calls, please.