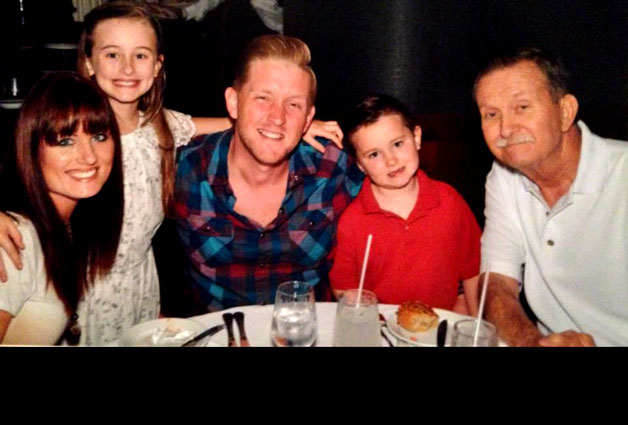 Don McGlamery Passes Away [UPDATED]
By
Staff
Tuesday, October 11, 2016
Nashville, TN - Singing News has learned that Don McGlamery, father of EH&SS vocalist Devin McGlamery passed away yesterday evening, Oct. 10, 2016.
The following was posted to the group's Facebook page by Ernie Haase:
Pray For Devin McGlamery & Family:
It is with sadness that we announce to you that Devin's father Don McGlamery passed away yesterday evening (10-10-16). We just saw Don the day before as we performed at Devin's home church Long Hollow Baptist in Hendersonville TN.
Don was so proud of his boy and his granddaughter Karlyn who also sang that night! He bragged to all the workers Monday morning just how good the evening was for him. That same Monday evening they found Mr. McGlamery unresponsive and think he may have suffered a fatal stroke.
I will update you all with any arrangements once we receive them from Devin and his wife Karen Ham McGlamery. Please keep these dear people in your prayers. Devin and Karen have been the health care providers for Don for the last two years and they still have some major decisions to make and need our prayerful support.
Thank you
Ernie
Arrangements for Don McGlamery are:
Funeral services will be held at 11am, Friday, October 14, 2016 in the chapel of Carson McLane Funeral Home with Rev. Franklin Vinson officiating. Burial will follow in McLane Riverview Memorial Gardens. The family will receive friends on Friday from 10am-11am at the funeral home. Condolences to the family may be conveyed online at www.mclanecares.com.