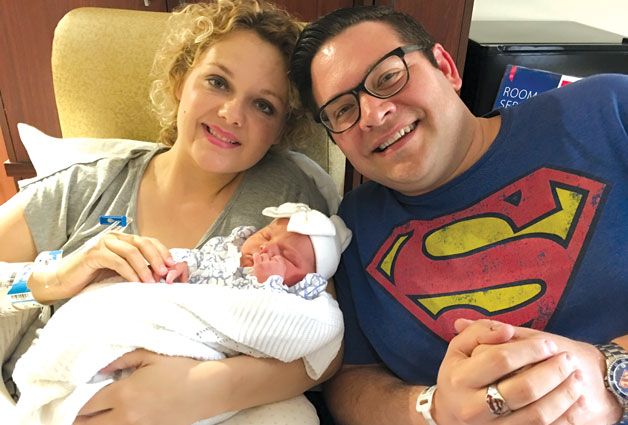 Allegiance Trio Welcomes Newest Fan!
By
Alpha Source Media Group
Friday, October 14, 2016
Hendersonville, TN — In a week that celebrates Gospel Music, one Southern Gospel group welcomes their newest fan. Kasey and Haley Kemp are delighted to announce that Avaline was born on October 11, 2016, weighing 8 pounds, 7 ounces. Both Avaline and Haley are doing well.

"God always has a plan. We are praying that Avaline knows how much she is loved," said Kasey Kemp while beaming with the pride of a new father. Her mother Haley is glowing while holding Avaline and says, "Kasey and I are committed to ensuring that she knows what a precious miracle she is."

"We expect Avaline to have a front row seat at every concert," stated Jake Sammons. Avaline was welcomed into the Allegiance Trio surrounded by family.