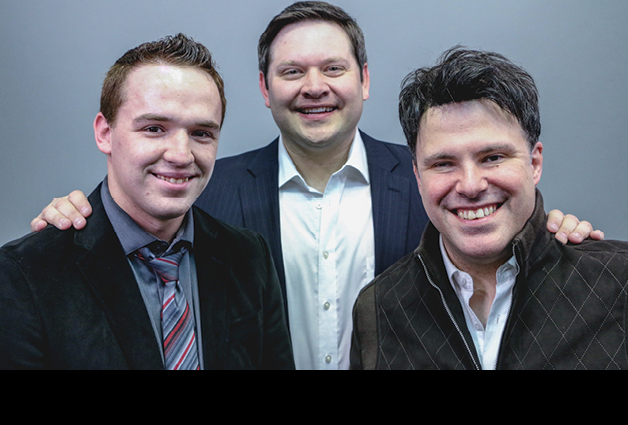 Allegiance Trio Announces Changes
By
Alpha Source Media Group
Wednesday, January 4, 2017
Photo courtesy of LaDonna Ann Photography
Nashville, TN – Allegiance Trio is excited to announce big changes for 2017. Corey Lackey has been named to the position of tenor singer.
"Corey is ready to step up. He brings a charisma to our ministry that will be exciting to watch," said Kasey Kemp, spokesman of the group. "We have formed a strong team and God is growing us. Allegiance Trio is positioned for the doors that are opening," Kemp continued.
22-year-old Lackey joined Allegiance Trio after relocating to Nashville from the Detroit, Michigan area. Previously Lackey has been serving the group as the road manager and providing sound engineering.
"I am thrilled that Kasey and Jake are providing this opportunity. I have traveled many miles with these men and know that their hearts burn to sing. Standing beside them every night will be a distinct honor," Lackey responded.