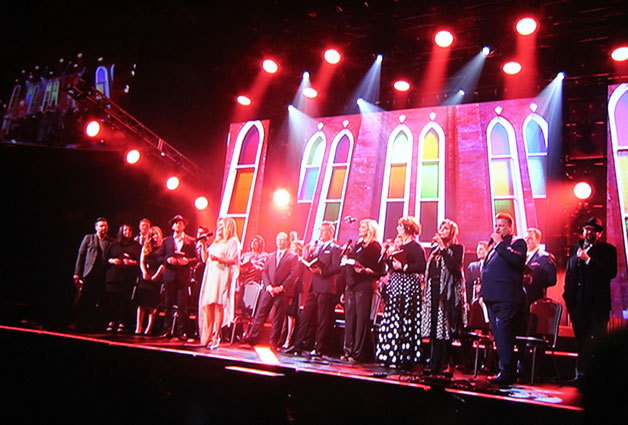 47th Annual Dove Awards To Air On TBN
By
Staff
Thursday, October 13, 2016
47th Annual Dove Awards To Air On TBN
Nashville, TN — The 47th Annual Dove Awards, which occurred Tuesday, October 11 in Nashville will be aired on TBN (Trinity Broadcasting Network) Sunday October 16 at 10 p.m. (Eastern), 9 p.m. (Central).
The Dove Awards audience included all genres of Christian music as well as many denominations, but the audience rose to their feet during the opening of the Southern Gospel segment. They stayed on their feet, singing along and worshipping to the classic Hymns of the church. The Gospel Music Hymn Sing was led by Gerald Wolfe with a live band and numerous Southern Gospel artists.
If you were unable to attend you will certainly want to watch this amazing part of the Dove Awards which occurred during the second hour of the presentation.