2016 Singing News Fan Awards Information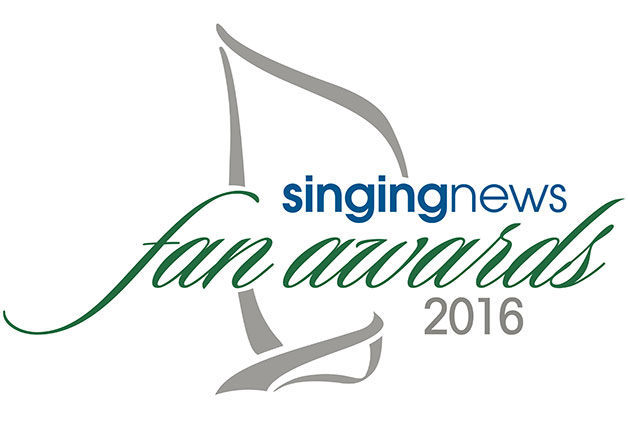 The Singing News Fan Awards are the Southern Gospel industry's PREMIERE fan-voted awards, with winners decided by the readers of the Singing News Magazine. This year's show is set to be another amazing event, taking place at the National Quartet Convention in Pigeon Forge, Tennessee, later this year.
Singing News subscribers have voted for their favorite Southern Gospel artists in this final round of voting.
The 2016 Singing News Fan Awards winners are:
Favorite Soloist: Ivan Parker
Favorite New Artist: Goodman Revival
Favorite Band: Kingdom Heirs Band
Favorite Mixed Group: Collingsworth Family
Favorite Soprano: Kim Hopper
Favorite Tenor: Michael Booth
Favorite Southern Gospel Radio Station: WJBZ (Knoxville, TN)
Favorite Musician: Kim Collingsworth
Favorite Songwriter: Rodney Griffin
Favorite Alto: Connie Hopper
Favorite Lead: Ronnie Booth
Favorite Trio: Booth Brothers
Favorite Young Artist: Riley Harrison Clark (Tribute Quartet)
Favorite Bass: Eric Bennet
Favorite Baritone: Mark Trammell
Favorite Traditional Quartet: Triumphant Quartet
Favorite Song: "Amazing God" (Triumphant Quartet)
Favorite Album: Living In Harmony (Triumphant Quartet)
Favorite Artist: Booth Brothers
We now have the FULL 2016 Singing News Fan Awards show online for those who were unable to attend.
#SNFA2016
Watch the Fan Awards and Pre-Show from last year ...
2015 Singing News Fan Awards Main Show
2015 Singing News Fan Awards Pre-Awards Show
NOTE: If you are looking for coverage of the 2014 Fan Awards, including a full video of the show, please click here.