2016 Singing News Fan Awards Information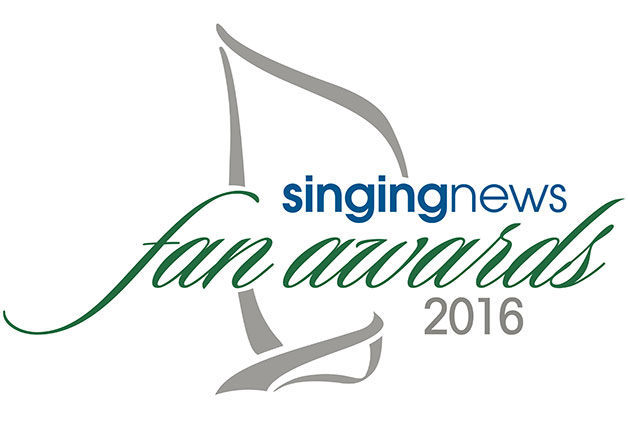 The Singing News Fan Awards are the Southern Gospel industry's PREMIERE fan-voted awards, with winners decided by the readers of the Singing News Magazine. This year's show is set to be another amazing event, taking place at the National Quartet Convention in Pigeon Forge, Tennessee, later this year.
The second round of voting for the 2016 Singing News Fan Awards is now closed! Singing News subscribers have voted for their favorite Southern Gospel artists to be included in the top five ballots during the final round of voting. The printed ballot can be found in the July 2016 issue if you prefer to mail your votes.
If you are NOT a Singing News Magazine subscriber, you can CLICK HERE to subscribe and be eligible to vote in this round, along with the second and third round.
2016 Singing News Fan Awards Top Five Nominations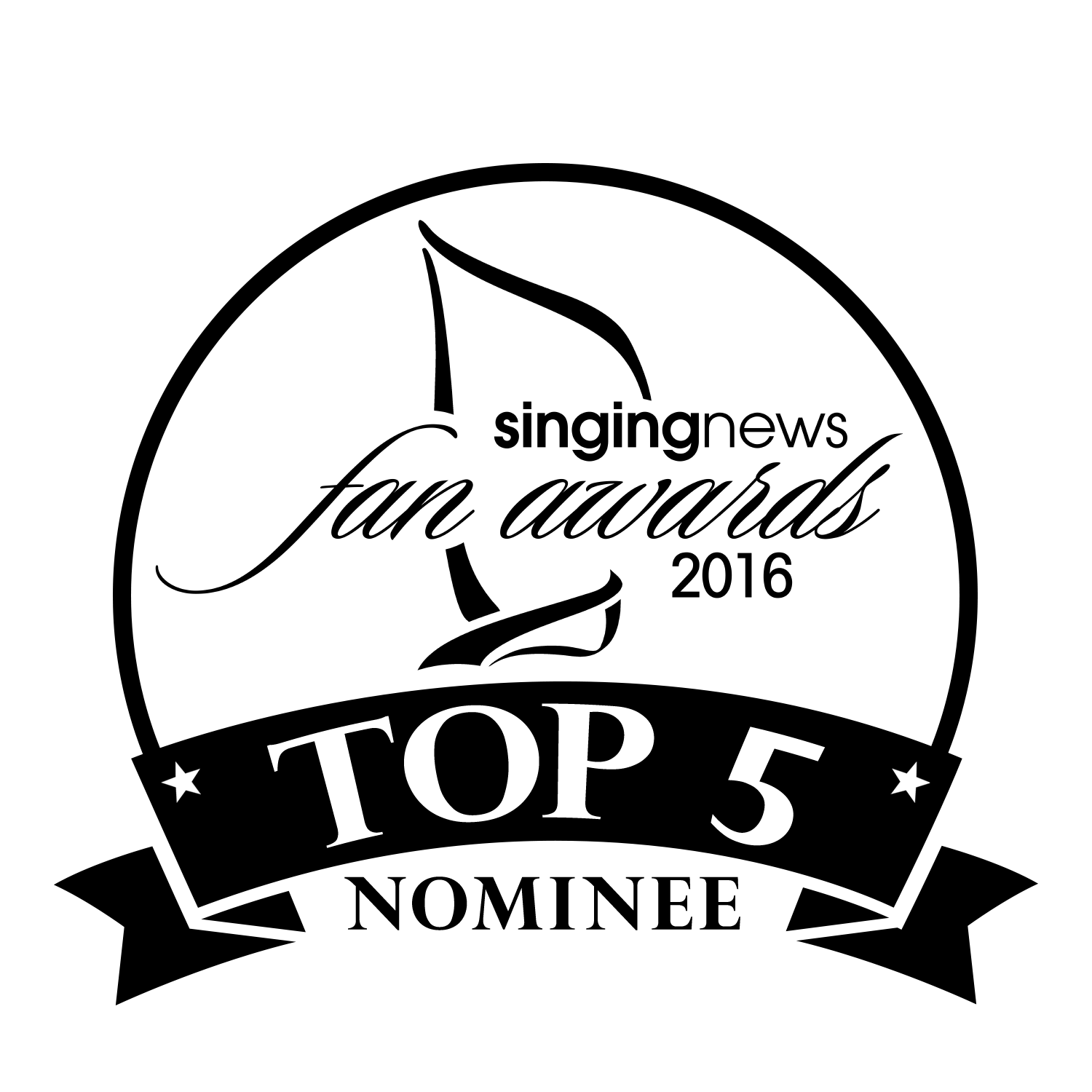 #SNFA2016
Note: Nominations are listed in alphabetical order
Favorite Artist
Booth Brothers
Collingsworth Family
Greater Vision
Kingdom Heirs
Triumphant Qt
Traditional Quartet
Ernie Haase & Signature Sound
Kingdom Heirs
Legacy Five
Mark Trammell Qt
Triumphant Qt
Mixed Group
Collingsworth Family
Hoppers
Karen Peck & New River
McKameys
Perrys
Trio
Booth Brothers
Brian Free & Assurance
Greater Vision
Jim Brady Trio
Whisnants
Soloist
Barker, Pat
Bishop, Mark
Habedank, Joseph
Parker, Ivan
Penrod, Guy
Young Artist
Clark, Autumn Nelon – Nelons
Clark, Riley Harrison – Tribute Qt
Easter, Morgan – Jeff & Sheri Easter
Erwin, Katie – Erwins
Whisnant, Austin – Whisnants

Tenor
Allman, Chris – Greater Vision
Booth, Michael – Booth Brothers
Free, Brian – Brian Free & Assurance
Phelps, David – Gaither Vocal Band
Sutton, David – Triumphant Qt
Lead
Booth, Ronnie – Booth Brothers
Brady, Jim – Jim Brady Trio
Inman, Clayton – Triumphant Qt
Rice, Arthur – Kingdom Heirs
Wolfe, Gerald – Greater Vision
Baritone
Griffin, Rodney – Greater Vision
Inman, Scott – Triumphant Qt
Lancaster, Paul – Booth Brothers
Singletary, Josh – Tribute Qt
Trammell, Mark – Mark Trammell Qt
Bass
Bennett, Eric – Triumphant Qt
Chapman, Jeff – Kingdom Heirs
Duncan, Tim – Canton Junction
Fouch, Matt – Legacy Five
Reese, Ray Dean – Kingsmen
Soprano
Blair, Brooklyn – Collingsworth Family
Brady, Melissa – Jim Brady Trio
Gooch, Karen Peck – Karen Peck & New River
Hopper, Kim – Hoppers
Talley, Lauren – Talleys
Alto
Easter, Sheri – Jeff & Sheri Easter
Hopper, Connie – Hoppers
Metz, Courtney – Collingsworth Family
Stuffle, Libbi – Perrys
Whisnant, Susan – Whisnants
Musician
Collingsworth, Kim – Collingsworth Family
Ivey, Trey – Legacy Five
Mote, Gordon – Soloist
Singletary, Josh – Tribute Qt
Wolfe, Gerald – Greater Vision
Band
Gaither Vocal Band Band
Isaacs Band
Jeff & Sheri Easter Band
Kingdom Heirs Band
Primitive Qt Band
Songwriter
Bishop, Mark
Brady, Jim
Griffin, Rodney
Inman, Scott
Wilkinson, Dianne
Album
A New Look – Kingdom Heirs
As We Speak – Greater Vision
Living in Harmony – Triumphant Qt
Pray Now – Karen Peck & New River
That Day Is Coming – Collingsworth Family
Song
Amazing God – Triumphant Qt
Pray Now – Karen Peck & New River
Put Out the Fire – Greater Vision
Worry Ends Where Faith Begins – Whisnants
You Asked Him To Leave – Wilburn & &Wilburn
New Artist
Cana's Voice
Goodman Revival
Guardians
Southern Raised
Williamsons
Radio Station
KWFC – Springfield, MO
WCON – Cornelia, GA
WEMM – Huntington, WV
WJBZ – Knoxville, TN
WXRI – Winston Salem, NC
#SNFA2016
Watch the Fan Awards and Pre-Show from last year ...
2015 Singing News Fan Awards Main Show
2015 Singing News Fan Awards Pre-Awards Show
NOTE: If you are looking for coverage of the 2014 Fan Awards, including a full video of the show, please click here.