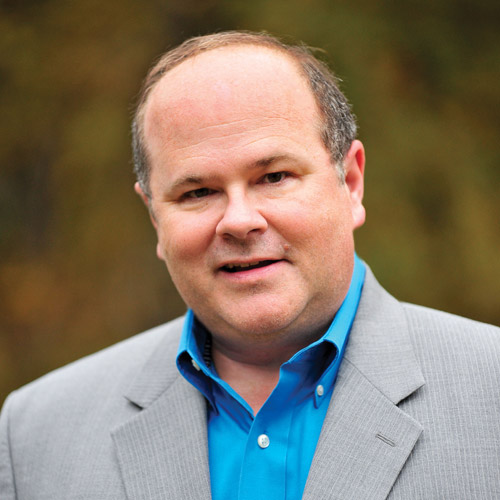 Where do I begin?
By now you've undoubtedly heard about passing of Norman Holland. Facebook walls are covered in tributes to Norman…tweets are by the hundreds…cell phones have been used for actual calls instead of texts. It seems as though every artist has a "Norman story."
And rightly they should. Without the influence of Norman Holland, the Southern Gospel Music landscape would be, in my opinion, vastly different. Groups that are household names today might be long-forgotten without Norman's eye for talent, Norman's ear for songs, and Norman's heart for people. When it comes to the Southern Gospel Music business world, some people have termed Norman a "modern day Marvin Norcross." While I can't personally speak to that as I never worked with Mr. Norcross, I did work with Norman throughout the years and there is no denying that Norman loved this music and wanted it to grow to proportions never seen before. And Norman was a genius at what he did.
It would be fair to say that Norman saw the "big picture." I cannot tell you how many times he and I would discuss an artist or recording and he would be focused on how a song could change a group's future—either positively or negatively—and time would eventually prove him correct in each instance. Even when things might be straying off the path he predicted he would just remind me to give it a little more time. Sure enough…
The "Norman stories" have now become legend and the coming days, weeks, and months will be filled with those. In the meantime, here's one memory for all of us who were privileged to work with him in some manner…
Norman not only knew how to develop an artist, how to pick a song, and how to market a product, he knew how to find a good restaurant. Every artist Norman ever worked with will immediately "hear" Norman when I write "let's go eat." Somehow, Norman could manage to drag out the word "eat" longer than you could imagine and he'd just inject it into the middle of a conversation with no warning.
Years ago I was sitting in his office at RiverSong Records during a NQC visit (this was when the NQC was in Nashville) and he was playing songs from a new Jeff & Sheri Easter recording for me. He was talking about the merits of what was to be the next radio single when he just stopped and said, "Let's go eat. I know this great little restaurant…"
That was it. There was no warning, no inkling of an idea that he was even hungry. He just turned off the player, stood up (all 12 feet of him), grabbed his car keys, and headed to the door.
Like what has happened to so many others while on the way to a restaurant, Norman pointed out at least another dozen or so "great little" restaurants. When you hear your favorite artist talk about their favorite Nashville restaurant, chances are it was Norman Holland who introduced he or she to it because he knew every place to go. No need for a dining guide when in Nashville—just call Norman!
If you never worked with Norman, you won't fully appreciate that little story. But for the hundreds of people who did work with "the Gentle Giant" it helps bring back a smile on a painful day.
We're going to miss you, Norman. Thanks for being our friend. It was our honor.