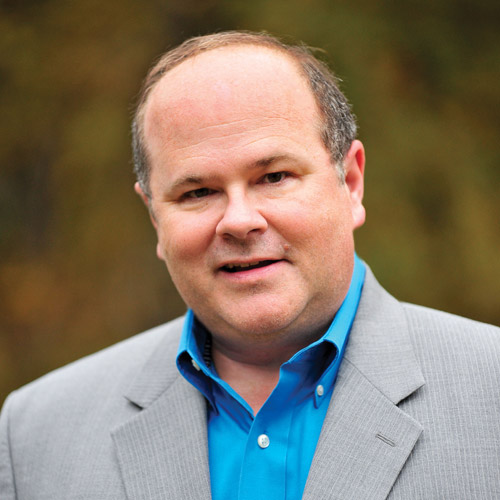 Brrrrrr! (#554)
Tuesday, January 28, 2014
If you're reading this on the day it was originally posted, this entry of Danny's Diary finds most of the country in shivering temperatures as sleet, snow and other wintery precipitation dominate the newscasts. I can't help but smile, though, as I think of all those "when I was your age I walked to and from school in the snow" comments I've heard.
Yep, it was always 8 inches deep, and it was uphill in both directions.
Okay, you smiled, too.
During this past weekend, many Southern Gospel artists lost their entire slate of dates because of weather-related issues, ranging from snow/ice accumulation to extreme cold to burst water pipes. It's been a while since weather cancellations have been so extreme, but as any group who has lost dates will tell you, one time is plenty.
But what happens if bad weather moves in while the event is taking place? More than one concert attendee and group has been surprised when they've walked outside following a concert only to find that the parking lot is iced over or the snow has covered the sidewalk.
That's fairly minor, though, compared to being at an outdoor sing —and watching it snow.
It's happened to me twice. Once was at Hominy Valley (Candler, North Carolina) at The Primitive Quartet's annual Fall Sing. Yes, I said "Fall". This was in mid-October and what had been a mild month was erased that weekend as a quick-moving cold front pushed through. People in the audience were bundled up with layer upon layer of clothing, and at first glance it looked like a convention of eskimos. When people applauded after each song, it sounded like people hitting pillows.
Let's be honest—it is a little odd to be at an outdoor sing and watching snow accumulate on the edge of the stage. But believe it or not, those 800 people stayed for the whole event.
Maybe they stayed because they were frozen to their lawn chairs. But the point is they stayed.
Truthfully, this abnormal snowfall didn't faze me because by then I had seen it all. The one that takes the cake for me was that bone-chilling night in Boone, North Carolina, at The Greenes' annual event they used to promote at the fairgrounds. This was in AUGUST, folks. AUGUST—as in typically-the-hottest-month-of-Summer AUGUST. For most of the week, the weather had been Chamber of Commerce perfect. But then that picture of loveliness was tossed out the window as there was a 45-degree drop in temperature late one day.
And there, behind the stage in Boone, North Carolina, in early August, Tony Greene and I watched as snow started falling. He looked at me; I looked at him.
In perfect unison, we said, "Snow?!?"
Then he said, "Well, I've learned my lesson."
"About what," I asked.
"I knew I should have ordered sweat shirts for the table. I'll have 'em next year, you wait and see."
The hottest August in anyone's memory hit Boone, oh, about 360 days later.
Backstage, Tony and I both recalled standing in that same spot the year before, watching it snow.
He looked at me, grinned, and said. "Shut up."
He didn't even have to ask what I was thinking!
Then he said, "I'll save 'em until next year. It WILL get cold again someday!"