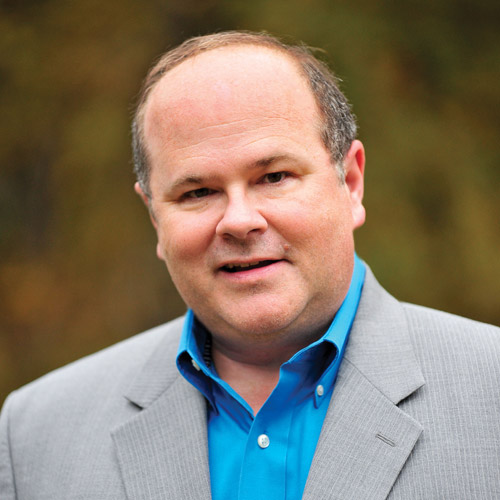 And...We're Back! (#553)
Thursday, January 16, 2014
Hello! Since I have been away from here for a while, perhaps I should introduce myself!
The last few weeks have been unusually hectic for a number of reasons, but as today begins there is a glimmer of light that's glowing down there at the far end of the tunnel. I have no idea why the metal rails beneath my desk are rumbling a little, but that light seems to be getting bigger.
One of the reasons that I've been away from Danny's Diary a while is that I have been scurrying around trying to get the final pieces of a new book together. My first two books, "The Best of Danny's Diary" and "If I Weren't Here I'd Be Somewhere Else," came together rather easily as I was able to pull stories from the archives I have assembled during my time at Singing News. But I wanted the new book to feature mostly "previously unseen" material—and that meant basically starting from scratch.
During that process, it has been confirmed to me what I already knew: There will never be a shortage of funny "behind-the-scenes" stories in Gospel music. For example…

Mike LeFevre says that despite what anyone might want to think about "sweet and innocent" Ivan Parker, Ivan can play jokes on people with the best of them. Mike also reports that he's been on the receiving end of plenty of Ivan's antics. Apparently it was a very rare day when the tables were turned on Ivan, but on a trip after the Christmas holidays during their Gold City days, Mike nailed him.
Literally.
Ivan and Mike were sitting in seats that were next to each other as the bus traveled down the interstate. Ivan was enjoying a can of ice-cold Coca-Cola and his favorite cookies, Pecan Sandies. He was also sporting his brand-new-never-before-worn North Carolina sweatshirt with the light blue colors of the school.
Where Mike was sitting, there was a cup holder that had turned into a "catch-all" for paper clips, ink pens, and more. Mike noticed that a paneling nail had somehow managed to find its way into the cup holder.
A little while later, Ivan got up go to the back of the bus for a minute and put his drink in another cup holder close to Mike. In Mike's words, he "saw the glorious opportunity to pay Ivan back for some pre-Christmas pranks."
He took the paneling nail and tapped a practically unnoticeable hole just below the opening of the can Ivan was drinking from. Mike purposely put the hole in just the right position that when Ivan picked it up to take a drink, a steady stream of Coke would come out.
Mike waited for Ivan's return, knowing that Ivan would immediately return to snacking.
Sure enough, the first thing Ivan did when he sat back in his seat was to reach for a cookie and his drink.
As Ivan put the can to his mouth, Mike had to turn away to keep from laughing.
He heard Ivan say, "Aww, man." Mike looked at Ivan and asked, "What's wrong, buddy?"
"I spilled Coke on my shirt," Ivan responded as he grabbed a napkin to wipe the drink from his brand new Christmas gift.
Then Ivan took another drink.
"Good grief," Ivan said, his frustration growing.
"Are you having a problem?" asked a "concerned" Mike.
Ivan didn't answer. He grabbed another napkin and cleaned away another spill from his shirt.
He picked up the can again, inspecting it carefully.
"Something wrong with your drink?" asked Mike.
"I don't know," Ivan said. "Every time I try to drink out of this thing, I get..."
Ivan stopped in mid-sentence as he saw the paneling nail Mike was holding. Then he saw that Mike was about to explode, trying to contain his laughter.
Mike says that Ivan handled the situation really well. "He was a good sport about it. It only took him a few short months before he was over it."

You'll find that story and many more in the new book, simply entitled "3". Thanks to people such as Duane Allen, Wendy Bagwell, James Blackwood, Michael Booth, Ricky Carden, Rick Francis, Brian Franklin, Jerry Goff, Karen Peck Gooch, Mike LeFevre, Arthur Rice, J.D. Sumner, Aaron Wilburn—and a few people I couldn't name!—"3" will hopefully bring a smile to your face as it causes you to laugh, encourages you in your daily life, and maybe—just maybe—inspires you. Be looking for "3" in the Singing News store at www.singingnews.com soon or pick up a copy when you see me at a concert.
By the way, you won't believe what Jerry Goff's great-granddaughter asked him!