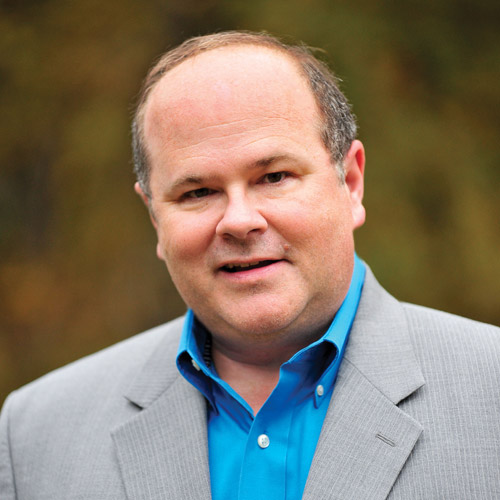 January In Review (#521)
Wednesday, February 01, 2012
February 1st?
Already?
With the first 31 days of 2012 behind us, this provides a good opportunity to look back at the events where I spent many of those days.

January 5: Vidalia, Georgia
Bill Bailey hosted his annual winter concert at the Southeastern Technical College in the capital city for Vidalia Onions, Vidalia, Georgia. It took both of the school's auditoriums to accommodate the fans who had arrived to hear Gold City, The Perrys, Jeff & Sheri Easter and The Triumphant Quartet. It was the first concert back for Triumphant's tenor, David Sutton, who underwent sinus surgery during the Christmas break. Though his tones were still coming back around to full capacity, David was already popping the high notes with little effort. Jeff Stice encountered a pianist's nightmare when he was playing "The Hallelujah Chorus" and his in-ear monitor went out and he could only assume he was still in synch with the track (he was). Of course, it should be second nature for him now, as he's played that song for years—not to mention the fact that he has the status of being one of the oldest piano players on the road now, as his friends continually ask me to keep reminding him of that little trivia bit. Jeff would probably prefer that I refer to him as one of the more-experienced pianists in Southern Gospel music but that takes the fun out of if. The Perrys were solid as a rock with their sound and Gold City's Tim Riley, well, a few days off only made him better (if such a thing is possible). Jeff Easter was his usual relaxed comedic self, and when it was all said and done, this was probably one of the better concerts seen in Vidalia in recent years.

January 7: Spartanburg, South Carolina
T&T Promotions' Annual New Years Sing (for South Carolina—one takes place in Georgia as well) was held at the stunningly beautiful Memorial Auditorium in downtown Spartanburg. On the program were The Diplomats, The Inspirations, The Primitive Quartet and The McKameys. The highlight of the program was probably when Sheryl of The McKameys stepped to the mic and introduced one of the group's songs, displaying a genuine talent for saying a lot in just a few words. Honorable mention, however, must go to Roger Fortner, who did the group member introductions that night. I'm not exactly sure what possessed Peg to do that—neither are the other members—but he introduced everyone in a way that only Roger would do. You had to be there. The Inspirations were there sans Mike Holcomb but the audience enjoyed Martin's ribbing of the young guy (only 18 years old, if I remember correctly) who filled in that night. The Diplomats and The Primitive Quartet are always favorites in the Spartanburg area, so their opening sets set the tone for the rest of the evening.

January 12-14: Mobile, Alabama
WinterFest (edition No. 12, I believe) took place this chilly (well, for Mobile) weekend. During the course of the three nights, Karen Peck & New River, The Martins, Gold City, The Triumphant Quartet, The Talleys, Three Bridges, Masters Voice, Aaron Wilburn, Jeff & Sheri Easter, Mark Bishop, The Perrys, Brian Free & Assurance, The Dove Brothers and more performed in front an audience that was made of patrons from at least nine states. Because of the size of the event, I was tied to the Singing News table most of the time—but that did give me the opportunity to watch Bill Shivers of Brian Free & Assurance try to set up the group's table. Now, as we all know, Bill is a fine singer and just a great person in general, and this year, Brian gave Bill the duty of handling the group's product table—which is something that Bill has NEVER done in all of his years of singing Gospel music. Bill rolled everything in and started setting the table up. Just as he was nearly finished, he changed everything. Then he changed everything again. He finally looked over at me, threw up his hands and said something to the extent of that maybe he could just open the boxes and let people go through them to find what they want. That perfectionist streak in Bill that makes him the singer that he is was driving him nuts that night in Mobile as he tried to put CDs and T-Shirts on the table. Bill's a witty individual so those of you who know him can imagine how this scenario was playing out.

January 21: Acworth, Georgia
Robert York, a gentleman who has promoted Gospel music in North Georgia for several years, invited me to attend his event that featured Soul'd Out Quartet and a young struggling group called The Booth Brothers. The venue was filled to capacity as Soul'd Out did a superb job with their newest addition Bryan Hutson, who would later bring a tear to most eyes in the building as he shared a very personal prayer request. Soul'd Out is an example of a group that keeps getting better and better, and it is just a matter of time before they "connect" with a big song and take that next higher step.
Then there was Michael Booth.
'Nuff said.
Ronnie and Jim turned in their usual strong performances and as a group, The Booth Brothers gave the audience their money's worth.
Then there was Michael Booth.
'Nuff said.
On a serious note, people are beginning to take note of the serious side of Michael and the intensity that burns inside him to share the Gospel in whatever avenues that avail themselves. All of those years of being the "court-jester" (if you will) have set the stage for him to have people's attention from the word go as he drives home his point. Though he and I take great delight in ripping each other to shreds both on and off the stage (if you've seen us together at a concert you know what I mean), I think it's very easy to see that Michael has the tremendous potential to impact a lot of lives in a positive way. And—pardon the bad grammar—ain't that what it is all about?

January 26: Bremen, Georgia
Now this was not a concert. Instead, this was the grand opening ceremonies and reception for the new Mill Town Music Hall just west of Atlanta, in Bremen, Georgia. A new venue designed to host family-friendly concerts, this venue has attracted a lot of attention from the Atlanta-area media in a big way. Throughout the coming months, Southern Gospel and Bluegrass Gospel concerts dominate the Music Hall calendar, so be on the lookout to see if your favorite artist will be appearing there. This has the potential to be a "big deal" in the Southeast, so don't be surprised if you start hearing a lot about the Mill Town Music Hall.
By the way, the first concerts at the Music Hall are Feb. 2-3, so check your Singing News copy or singingnews.com for more information.

January 28: Gainesville, Georgia
Another T&T Promotions event, the Mid-Winter Gospel Jubilee, took place at the Georgia Mountains Center, a venue that has hosted Gospel music for well over 30 years. On the talent card were The Kingsmen, Gold City and The Kingdom Heirs. Gold City had another good night (as a unit they are definitely strengthening as the personal changes that berated them for the past couple of years have finally subsided), The Kingdom Heirs were practically flawless (I can't recall a single time when I've seen them be anything otherwise), and The Kingsmen turned in a solid stand with a line-up of Ray Reese, baritone Ronnie Bright (remember him from his days with The Down East Boys?), new lead singer Bob Sellers (a singer with a good future ahead of him) and tenor Ernie Phillips (yes, that Ernie Phillips). There was a lot of the old Kingsmen "magic" on the stage that night as the combination of Ray and Ernie was a big hit with the fans. Both Bright and Phillips are fill-ins (in fact, Randy Crawford is scheduled to return to the road this weekend if all goes well), but the four made for a good quartet. How long will Ernie be on the bus? A lot of people are asking that question and while they know he will eventually make room for a permanent replacement, they are enjoying what they are hearing from the man who helped to take The Kingsmen to the top in the early 1980s.

What's ahead for February? Georgia, lots of Florida, and Texas. I'll be looking to see you!