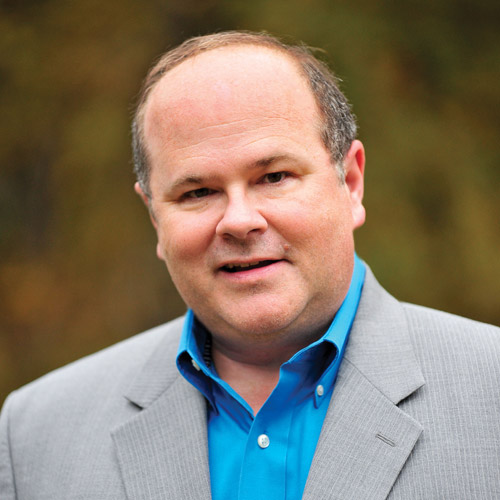 My mind has wandered to a new DVD that Singing News will be releasing in just a few short days. Titled "It Happened On The Way To The Concert," this double DVD takes viewers to that cold rainy day when Ed O'Neal, Connie Hopper, Les Beasley, Aaron Wilburn, Archie Watkins, Jim Hefner, Tracy Stuffle, Gordon Mote, Scott Howard and Tim Lovelace were in Nashville to shoot the photo that eventually appeared on the cover of the April 2011 issue of Singing News. After the photo shoot, these performers took turns telling tall tales, sharing road memories and, yes, occasionally giving future viewers reason to pause and think about God's goodness. Shot very informally and without the glitz of a major production, the resulting footage will be treasured by Southern Gospel fans who truly appreciate the heritage and camaraderie of the people who appear on the DVD.
This DVD is an uplifting experience, and even though I've watched the footage many times through the editing and production process, I find myself laughing even though I'm well aware of the punch line that's coming next or I know how the story ends. It's somewhat like watching a Cathedrals concert when George Younce tells the same joke you've heard 100 times and you still wind up laughing so hard that the person next to you gives you a strange look.
There's a magical quality about this DVD that is hard to put into words, but I'm going to give it a shot. For one thing, there is a special element in knowing that several of the people who are featured have many more miles behind them than ahead of them. We all know there is a day coming when Ed, Connie, Les, Archie and Jim will elect to stay at the house (then again, these folks have proven time and time again that they can outlast many singers who have come and gone). Nonetheless, at some point, we will want to "visit" with them again, and thanks to DVDs, CDs and other media, we'll be able to.
Second, most everything that you will see on the DVD is completely unplanned. There was no script; nothing was written down in advance. (As a side note, I threatened to cut off Les Butler's hands when he suggested that maybe he should write down a "game plan" during a pre-shoot meeting.) Even though it could be somewhat risky—look at the list of "characters" I named earlier—I felt that turning on the microphones and cameras and just letting the artists "go for it" would be the best way to go. I firmly believe that one can plan too much and when that happens in a case like this, the final product can be "cold." This DVD is anything but cold.
Like any other video project, some things found the editing room floor. However, between the main program and the special features, there is enough material to keep the viewer entertained for a long time. You'll even find cameo appearances by Gerald Wolfe and Michael Booth.
In my 30 years of Southern Gospel music, I've had the privilege to be involved in some truly memory-making projects. Though things like my involvement in The Bishops' historic "Chapter X Live" recording, promoting The Isaacs' first-ever No. 1 song, attending the debut of the NQC's first satellite events (The Great Western Quartet Convention in Fresno, California, and The Gospel Music Fan Festival in Red Deer, Alberta, Canada), and of course, many Singing News-related activities will rank as personal career highlights for me, I'll have to admit "It Happened On The Way To The Concert" will find a spot on my Top 10 list—if for no other reason than knowing that special moments have been captured for history.
Be watching singingnews.com for more information about the DVD's release.