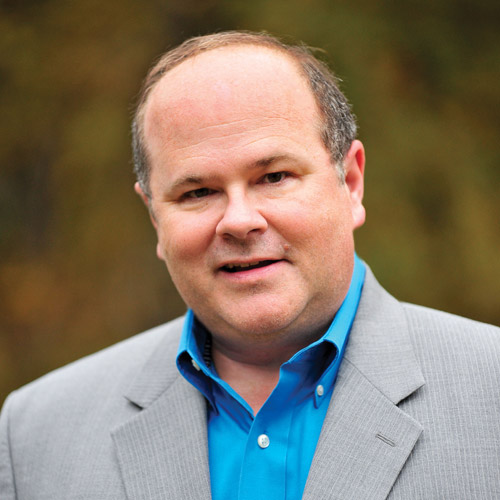 Southern Gospel Music - And Soundtracks
Two weeks ago, when we were talking about various news stories that have occurred during Singing News' three decades of publishing, someone suggested that the introduction of soundtracks to live performances should be considered as one of the leading stories.

If you'll recall, the Florida Boys and the Cathedrals were (somewhat) credited for the early use of soundtracks. Then I brought up the Couriers as earlier users, as that group was the first group I ever saw using pre-recorded music on stage.

One of the readers of Danny's Diary is Cliff Cerce, a gentleman who's been in the Gospel music circles for quite some time. Cliff was kind enough to share his recollections of the soundtrack introduction, so I want to say thanks to him for a history lesson. I found his information very interesting and hope you do, too.

Cliff writes: "There aren't that many of us from the Northeast that are still in Gospel music today, so some of that early history is dying and getting hazy. I was with the Foreunners in the 60s and 70s, then with former Courier piano player Eddie Hawks' group (the Embers) in the early 70s, and then with The Gabriels in the late 70s (a group that traveled and ran extensively with the Couriers).

"Then, I was Courier tenor Duane Nicholson's piano player during the two years the Couriers went off the road as a group from 1980-1982 and now I'm with my own group, the Cerces of Springfield, MO.

"I checked the other day with both Neil Enloe of the Couriers and with their former piano player, Eddie Hawks, to make sure my recollection of things matched theirs.

"Both Neil and Eddie both remember the first time they ever heard a group use soundtracks. They both said it was at NQC in Memphis, apparently in the Fall of 1965. The Goss Brothers were on stage and sang "The Great Speckled Bird" to a soundtrack. The moment Neil heard it, he purposed that the Couriers would one day soon start using soundtracks as well.

"Now, in February of 1965, the Couriers had formed a group to "team" with. They named it "the Vicounts." Jack Fields was brought in as tenor from Camas, WA, Ron Hensley came as lead (with JD Sumner's strong backing) from Sacramento's Golden State Quartet, and Roger Kling was the baritone, piano player and emcee for the group. Roger had just recently been with the Claiborne Brothers from the Seattle area - and actually started the original Couriers Quartet on the campus of Central Bible Institute in Springfield, MO, in 1953. When the members graduated and the group disbanded, Don Baldwin started the present Couriers and borrowed the old name.

"The Couriers and Vicounts criss-crossed the country to standing room-only crowds, as a Blackwood/Statesmen kind of team. Both piano player Little David Young and Courier manager, founder and baritone, Don Baldwin, left the Couriers in June of 1965, and were replaced by Neil's younger brother, Phil Enloe, at baritone and Eddie Hawks at piano that same month.

"It was that next Fall at NQC 1965 when the Couriers first heard the Goss Brothers perform with soundtracks.

"In late February of 1966, Roger Kling of The Vicounts became ill while the group was appearing in Calgary, Alberta, Canada. He was put immediately on an airplane back to the Courier/Vicount headquarter city of Harrisburg, PA, where he was immediately hospitalized.

"Neil Enloe was "borrowed" from the Couriers and quickly flown to Calgary, where he sang baritone and played the piano for the Vicounts for the next 10 days that it took for them to complete their tour and return to Harrisburg. Courier piano player, Eddie Hawks, sang lead for those 10 days while playing the piano, filling in for Neil.

"It was uncertain how long Roger would be out - or whether he could ever return to the road. In the interim, Don Baldwin came up with an innovative solution. (Don was a genius who was like a second dad to me. He hired me as Nick Bruno's replacement as producer/arranger/session piano player for his recording studio after Nick left for the Kingsmen.)

"The Vicounts had recorded 2 albums at the LeFevre's Sing Studio in Atlanta and Don had the instrumentation tracks extracted from the 4-track half inch tape and transferred to a full track 7-inch reel of tape. I have in my treasured archives those two master reels of half inch tape, as well as the original 7-inch reels of tape used on the stage,as a gift from Don.

"Don came back on the road, temporarily, and by the second week of March 1966, Don, Jack and Ron were singing a full program night after night as the Vicounts in Roger's absence, accompanied by that 7-inch reel of tape played on an old Ampex 601 broadcast-quality tape recorder. That very machine is now sitting in my garage - and still works.

"The Vicounts are believed to be the first group to do complete programs, night after night, accompanied only by soundtracks. I heard them do three full programs that way between March 17, 1966, and April 1, 1966. I have a full tape recording of that April 1st recording where Don has to explain to the crowd what is happening - what is live and what is not. This was a brand new and novel concept to the crowd.

"By late Spring of 1966, Don left his temporary stint with the Vicounts, which he now owned, and hired Danny Sinacore as piano player and baritone. Danny still travels and now goes by "Danny Sinacori." He had earlier started the Keystone Quartet in 1962 (hiring young Richard Sterban as bass singer) and was replaced when he left the group in 1963 by 19 year-old Nick Bruno. So, the Vicounts quit using soundtracks when Danny came aboard.

"Don Baldwin started traveling as a baritone soloist and used the tracks from his new solo album for accompaniment, but groups did not begin using tracks again until the Couriers later revived the practice.

"Neil Enloe was hazy as to how soon the Couriers started to use tracks themselves, but piano player Eddie Hawks is sure that they never used them while he was with them. Eddie left in the late summer of 1966, and the Couriers (who didn't replace him) evidently started singing to a few tracks very soon after Eddie left. I heard them use tracks very soon after that, for the first time.

"They obtained fully-orchestrated tracks from their 1963 Warner Brothers album, "Nothing But the Gospel Truth" and used three songs from that album as a "special treat" in their concerts. The songs were Doris Aker's "Sweet Jesus," "Down By The Riverside" and "He'll Understand and Say Well Done."

"When the Couriers became a trio in February of 1967, (Phil Enloe left as baritone and Dave Kyllonen, the bass singer, moved from bass to baritone), they continued singing those three songs with that same Ampex 601 recorder that is now in my garage until they recorded their first trio album in May of 1967, "Here Come The Couriers." They added the track to their reel of tape from that first trio album to Donnie Sumner's new song "Love Him So." They added several tracks from their from their third trio album ("The Couriers Dedicated To Singing"), but tracks for the Couriers became more than a "special treat" and novelty when they recorded their fourth trio album, "The Couriers Coming and Going," recorded in late 1968. It was at this point that some of the main songs of their program were songs they chose to do with tracks, rather than the piano and it was at this point that tracks became a major part of every Courier concert.

"They hired Jerry Nelson to write 10 original orchestrations for them and then sent him to London the next year to record those 10 arrangements with the London Symphony Orchestra and then recorded their vocals to those 10 tracks on "Sweet and Shout'g Spirituals.".

"A quickie album followed, and then they signed with Tempo of Kansas City, releasing their first of many albums with them, "I've Got a Reason to Sing" in 1971. From that time on, virtually all of their music was with tracks, with an occasional piano-only song from time to time as a change-of-pace.

"So, recapping, I am not aware of any professional groups using tracks before the Goss Brothers did so publicly at the NQC in Memphis in 1965.

"The Vicounts with Don Baldwin were probably the first professional group to use tracks alone for complete programs - out of necessity - but only for a period of several months.

"And, the Couriers were probably the first professional group to sing regularly with tracks, by choice, and were among the first, if not the first, pro group to use tracks for an entire program long term perpetually.

"This is the best of all of our collective recollection of how it all began, at least in the Northeast and on the Couriers' tours across the US and Canada."

---------------------
Thanks, Cliff. If anyone else out there would like to share information about the use of soundtracks in Southern Gospel music, feel free to contact me.