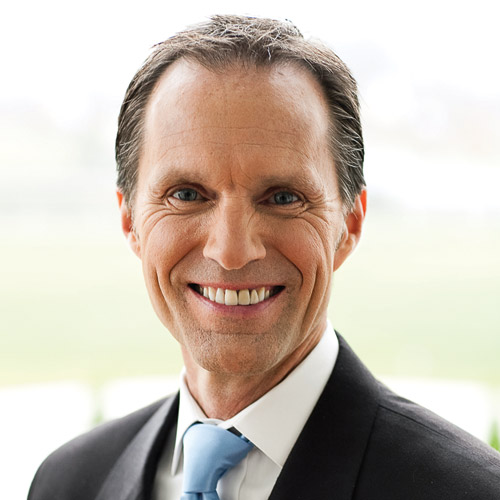 Worship Wars
By
Billy Blackwood
Sunday, May 8, 2016
Most people who know of me think of me as the current leader of the Blackwood Brothers Quartet. Like my father and brother before me I function as the emcee and manager of the group. What many may not know about me is that for approximately 25 years prior to this role I served in churches leading musical worship. As I travel with the Blackwood Brothers I have the opportunity to be in churches all over North America and see a wide variety of approaches to musical expression and worship styles.
In the past few decades a divide has occurred between those who desire more traditional worship styles versus those who desire more contemporary worship styles. This divide falls pretty neatly along generational lines and I would like to offer some thoughts on the subject. Before I share them I want to suggest that many people seem to have been in worship services with some pretty immature worship leaders. As evidence of this, I hear comments like, "A solo leader singing into a microphone sends a message to the congregation that its role is similar to that of an audience at a rock concert: 'Sing along if you like, but it doesn't really matter.' "
I personally believe that the better a worship leader is at functioning in their gifting and calling, the less attention they will draw to themselves and the more they become a facilitator of corporate worship, musical or otherwise.
I can imagine someone countering with a thought or opinion that there is no biblical precedent for anyone having a 'gift' or 'calling' to lead worship. Two thoughts; there is no specific biblical calling to be a Christian counselor, yet we know that thousands of people function in this capacity in the body of Christ and bring help and hope to hurting people.
Secondly, in Romans 12:4-8, Paul lists what some term as motivational gifts. There are seven gifts in that list. One is 'exhortation', more modernly referred to as 'encouragement'. Another is 'leading'. The text doesn't specify what is being led, but it certainly is a biblical concept.
I really have no problem being called a worship leader, a lead worshipper, or minister of music. If the title is a stumbling block to anyone I really don't need a title. Nor do I see my role or function being, as some have stated, creating good feelings for people. I have never even entertained the thought that my role was to promote good feelings.
My primary thought is that worship is any posture or act that is a response to our knowledge of and appreciation for God and our relationship with Him. You may be aware that the first mention of the word 'worship' in the Bible is from the account of Abraham taking Isaac to be sacrificed. Worship is about laying it all on the altar before the Lord and saying, here I am, all of me.
This may be my bias entirely, but I view worship as a response of the creature to the Creator. I would therefore suggest that hearing scripture being read or taught is not as much worship as what we do with what we hear. In other words, how the hearing of the proclamation of God's word causes us to be more like Jesus and the resulting changes in our attitudes and acts of service constitutes worship, which proceeds from the change of heart.
As a minister who has served in this capacity since the mid 1980's I can say with a pretty fair amount of certainty that I see my function as modeling intimacy with God with the goal of exhorting (encouraging) others to allow themself to become more intimate with Him.
Again, this may be my bias, but I believe Christianity can be boiled down to one word; relationship; the relationship that God wants to have with his children. And I don't believe He wants a distant, see-you-at-church-on-Sunday relationship. He wants intimacy. And I believe God has ordained certain people with gifts of exhortation and leading to example the kind of relationship He desires.
Pastor / teachers share the scripture that facilitates what an intimate relationship looks like. I believe that people such as myself with gifts of music and leadership serve a unique role in the body of Christ to help others develop that relationship through corporate experience using the powerful tool of music to allow people expression of their hearts to the listening ear of God, regardless of the style of the music.
Finally, we all (that includes you and me) see in part and know in part. We all have opinions, beliefs and musical preferences. And as we submit those humbly to each other we all have the opportunity to grow in our understanding of how best to be the functional body of Christ on the earth, which includes both how we conduct ourselves in the buildings in which we gather to worship and in the world outside those buildings where we go to be salt and light.

Billy Blackwood, a worshipper of God