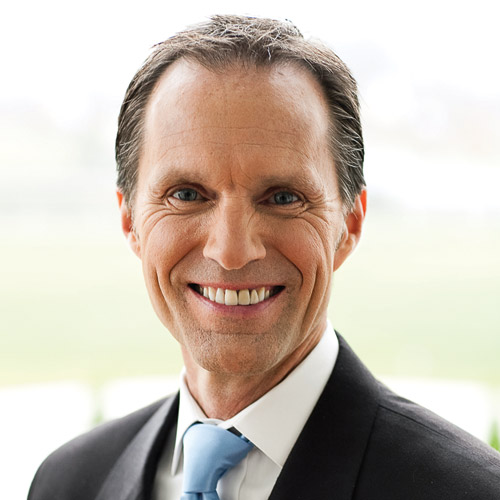 The Mt. Rushmore Of Gospel Music
Wednesday, October 7, 2015
One of the perks of being in a quartet is getting to see the beauty of God's creation as we travel; not only in the natural beauty of the physical world, but in all the beautiful people we get to meet along the way.
Not too long ago we were singing in South Dakota and made it a point to stop and see Mt. Rushmore. What an amazing sight to behold! Gutzon Borglum completed the faces from 1934 - 1939. Upon his death in 1941 his son, Lincoln, took over and completed the remaining work that year. Presidents George Washington, Thomas Jefferson, Theodore Roosevelt and Abraham Lincoln gaze southeast from the face of Mt. Rushmore, an enduring monument to four of our greatest presidents.
George Washington is the first, looking left to right. He was our first president, serving two terms (1789-1797), is called the 'father' of our country, was a revolutionary war hero and a great leader. Thomas Jefferson was a Founding Father, the primary author of the Declaration of Independence, and the third president, also serving two terms 1801-1809. Theodore Roosevelt is the third face on Mt. Rushmore although actually the fourth president, chronologically speaking. He was the 26th president, also serving two terms and, coincidentally, exactly 100 years after Thomas Jefferson (1901-1909). Abraham Lincoln is the fourth face on Mt. Rushmore. Having served as the 16th president, from 1861-1865, he is revered for his handling of the Civil War and credited with reuniting the United States, the enactment of the Emancipation Proclamation and the fact that he was assassinated while in office.
All of us who love our country, love our heros, and these four men who served our nation, deserve our admiration and respect.
Recently, someone posed a question on Facebook asking, if there was a Mt. Rushmore of gospel music, whose faces would appear on it? Quite a lively discussion ensued and, as there is no right or wrong answer, people began to share their opinions on who should be so honored.
It got me to thinking about who I would assign to that monument. Being the analytical kind of guy that I am, I immediately realized that I would have to create some better guidelines and criteria for my own personal choices. For instance, I would choose to make a separate list for hymn writers like Fanny Crosby. No one can deny her contribution to gospel music, but for the sake of categorization and clarity I'd have a separate category for her and other great hymn writers.

To narrow the window to the specific genre of gospel quartet music I'd also be inclined to draw a distinction between the early pioneers of the art form itself; notably James D. Vaughn, J. R. Baxter, Frank & V.O. Stamps and others, and the resulting performers and purveyors of the art form; those who took the ball and ran with it, so to speak. Among the names submitted were James Blackwood, Sr., J.D. Sumner, Jake Hess, Hovie Lister, Bill Gaither, Lee Roy Abernathy, Dottie Rambo, Mosie Lister, J.G. Whitfield, Naomi Sego, George Younce, Glenn Payne, Vestal Goodman, Rusty Goodman, Jim Hamill, Rex Nelon, Eva Mae LeFevre, G. T. 'Dad' Speer, 'Mom' Speer, Jim 'Big Chief' Wetherington, Lily Fern Weatherford, Bill Shaw, 'Rosie' Rozell, Doy Ott, Gary McSpadden, Gloria Gaither, John T. Benson, Thomas A. Dorsey, Mahaliah Jackson, Kenny Hinson, and Albert E. Brumley.
The Facebook entries attempting to answer the question had some serious and many not so serious suggestions. I'm not going to be so methodical as to reduce the answers to a strict mathematical formula. But, with what criteria would an assessment be made to attempt an answer? I would propose that there are three qualities to form the basis of a qualified answer. Those three criteria would be name recognition, influence or impact, and staying power. Certainly all the above mentioned have those qualities to some degree.
Most all of the entries mentioned four names since there are four faces on Mt. Rushmore. Makes sense. It was interesting to see the combination of names, too. There were at least three who mentioned the same four names; James, J.D., Jake & Hovie. Those who did were obviously around in the 50s & 60s!
As stated, there are no correct answers, but as I read the entries and pondered the names I had a personal reflection I want to share. I have been blest to know most of the people on that list! I couldn't help but think of my life growing up in this industry and the impact that those people have had on me.
As a kid, my summer vacations were spent at the beach with my family and three other families; the Sumners, the Hess's and the Listers. My dad, J.D., Jake & Hovie were not just business partners, they were close friends. And our families spent their summer vacations together.
We recently performed at a concert in Hershey, PA with the Martins. I first met Jonathan, Joyce & Judy at a ski retreat in North Carolina in the late 80s. They were babies! We have been friends ever since and it was great to share the platform with them in Hershey. At one point Judy came up to me and said she had a surprise for me. She led me to a dressing room and there was her husband, Jake Hess, Jr.! When I first knew Jake, he really WAS a baby! His older sister, Becky, and his big brother, Chris, and I would play at the beach every summer, and hang out running through the halls of the auditoriums in Atlanta, Birmingham, Memphis or wherever else we might be. I hadn't seen him in a few years and it was such a great surprise.
I was a little over a year old when J.D. joined the Blackwood Brothers. He became my second dad. He and daddy were the best of friends as were my mom and J.D.'s wife, Mary. My first full time road gig at 15 years old was playing drums with J.D. & the Stamps. He & I also traveled together with Elvis during the mid-seventies. One of my most prized possessions is an 8X10 of J.D. autographed to me. It says, "There is only one thing I don't like about you; that you're not my son."
Dad & Mom Speer were almost like an extra set of grandparents to me. I remember going to each of their funerals. I have been lifelong friends with their kids and grandkids. Brock & Faye, Ben, Mary Tom & Rosa Nell, and their kids, Suzan, Marc, Brian, Stephen, Lisa, Teri, Tim; we share so many great memories I could write a book!
When Rex left the LeFevres and started the Nelons I played drums on his first record. For years afterwards and in classic Rex fashion he would always say to me, "We've just about got the drums mixed out of that record."
Jim Hamill's dad was the pastor of the church I attended as a child. It was Pastor Hamill who had the heart wrenching duty of telling R. W. Blackwood & Bill Lyles wives that their husbands had perished in the plane crash.
I am a blest man to have grown up in an industry where the business wasn't just business; it was about a relationship with the King of kings and the message proclaimed in song night after night all across the continent and around the world. And we had the pleasure of proclaiming it with people who became family in the process.
Who belongs on the Mt. Rushmore of Gospel Music? I like what one man wrote; "There aren't enough mountains." Amen to that!