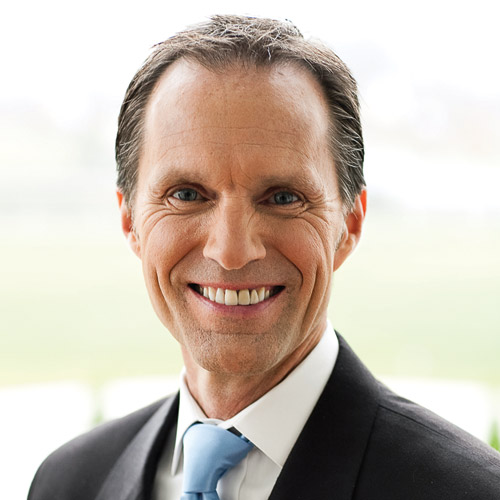 Super Bowl Sunday
Wednesday, February 11, 2015
Unless you have recently been visiting another planet you are probably aware that February 1st was Super Bowl Sunday. The New England Patriots and The Seattle Seahawks met at The University of Arizona Stadium in Phoenix for a match up that would determine this year's number one team in Professional Football.
This was Super Bowl XLIX (49). The Seattle team won last year's Super Bowl and the New England Patriots returned for their sixth time, having one three of their previous matches. Both teams were number one in their divisions (AFC & NFC for the uninitiated). A fierce battle was predicted and it certainly lived up to it's hype.
The teams were tied at 14 at half time and when play resumed Seattle added ten points to their total during the third quarter. With one quarter to go the Patriots faced un uphill battle to catch up and surpass their opponent, and that is exactly what they did! They scored 14 unanswered points in the fourth quarter putting them ahead 28-24.
But Seattle had the ball and was moving it successfully down the field. They advanced to the six yard line on a long pass from quarterback Russell Wilson (he's the one who throws the ball for Seattle.) His intended target tried to catch the ball, fell in the process but somehow managed to keep the ball from hitting the ground, juggling it until he actually caught it while lying on his back! The stadium went wild! It was one of those moments when you wonder if God really has a favorite team and He kept the ball aloft long enough for the player on his back to find a handle on it. (Just for clarification, that is a figure of speech. Footballs don't come with handles, unless you really deflate them. But I digress).
On the next play Seattle gave the ball to their star running back who ran the ball to the one yard line before being tackled. The ONE YARD LINE! They were three feet away from scoring a touchdown, adding seven points to their total and going ahead by three points (six for a touchdown and an assumed one for the extra point). The score would be 31-28 with less than a minute on the clock. Almost certain victory was three feet and four seconds away.
Then, just as it seemed God had given them a supernatural advantage two plays before, He apparently allowed a momentary fog into the brain of head coach Pete Carroll. Pete was a very successful coach at USC for many years and had actually been the head coach of the New England Patriots many years ago. He led the Seahawks to the Super Bowl Championship last year and was on the verge of repeating that feat. Then the fog set in and he called a pass play at the one yard line. The ONE YARD LINE! Marshawn Lynch, arguably the best running back in pro football, had run many successful plays during the game, but was taken out for a play and they chose to throw a short pass to a receiver in the end zone. The aforementioned running back would have had three tries to go one ONE YARD. The chances of him failing on all three attempts would have been highly unlikely. The go ahead score was all but assured. Until the fog set in and Coach Carroll called a pass play!
The fourth year player was beat to his spot by a rookie defender for the opposing team who INTERCEPTED THE BALL AT THE GOAL LINE, momentarily stepped into the end zone and ran it back out to about the ONE YARD LINE! At which point the momentary fog in Coach Carroll's brain was immediately swept away by the glaring reality of the folly of the call he had just made.
While other antics immediately followed on the next play the point is the game was lost in a momentary lapse of judgement on the part of the man in charge.
For the record, I'm not a huge sports fan and not a fan of either of the teams in this game, but it's the Super Bowl! This is the USA! Baseball may have been the national past time a generation or two ago, but football and basketball have surpassed baseball as the sports America watches. And the Super Bowl may be the most watched sporting event of the year. So, for that reason, to witness the loss of the game as it hinged on one call is rather remarkable.
But there's another part of the story that should probably be the focal point of the discussion; Malcolm Butler. Malcolm is the rookie (first year) cornerback for the New England Patriots who intercepted the ball at the goal line. This young man played college football at West Alabama, which in football world would be akin to Nathaniel asking Philip, "can any good thing come from Nazareth?" He obviously displayed enough talent that he landed a job with a professional football team. He's playing the final game of his rookie season, on the biggest stage in the sport; a season in which he has not really done anything remarkable, and on the final play of his rookie season he intercepts the ball, preventing what would have probably been a game winning touchdown, and in one moment goes from being an okay rookie player to the HERO OF THE SUPER BOWL!
Malcolm Butler didn't have the odds in his favor. One of five children raised by his mother in Vicksburg, Miss., Butler started his college football career at nearby Hinds Community College, where he was dismissed from the program five games into his freshman season and ended up working part-time at a Popeyes chicken joint, only to get a second chance the following year.
"The first thing I want to say is he's a tremendous young man with a tremendous attitude," said Will Hall, Butler's coach at Division II West Alabama. "Every day he wakes up, every time he runs into somebody he makes their day better. He's just one of those people." Butler earned his place in football history through years of perseverance, through overcoming challenges from childhood with honest, constant work. "Earlier in his life, he didn't have the easiest childhood," Hall said. "He didn't have a whole lot of money, a whole lot of extra things." Butler started working at Popeyes on the weekend in high school to help his mother make ends meet.
Butler struggled in school and did not make grades to qualify for Division I football, but Hinds took Butler back for his sophomore season, and he capitalized on his second chance. On weekends, he still returned home to work at Popeyes. "He's never had anything given to him," Hall said. "Anything he's got in his life, he's had to work for and get for himself. You see a lot of guys that are in that situation, and they go the other way. Malcolm realized early on no matter what hand you're dealt, you're responsible for your success and failures. Just like all of us, as he grew and got older, he realized what mattered."
Malcolm Butler wasn't even part of the rotation to start Super Bowl XLIX.
You may not even care for football but you have to love that kind of drama! It's a classic David vs. Goliath kind of play. The question is, why do we love that kind of story? The answer is because it gives all of us little guys hope that we too, can conquer the Goliaths in our lives!
David's destiny included a giant on the plains of Dura. Malcolm Butler's destiny included sacrifice, working hard, never giving up, and refusing to let go of his dream. What's keeping you from reaching your destiny? Slay it! Now! Don't let anything keep you from fulfilling your destiny! Believe! Work hard! Sacrifice! Keep a good attitude! Go For IT!