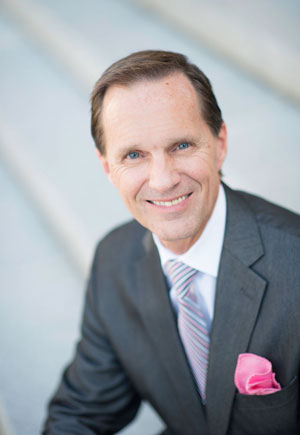 LIFE VERSES
By
Billy Blackwood
Saturday, April 1, 2017
By God's grace I reside in a beautiful part of the world called middle Tennessee. Unlike the flat part of western Tennessee and mountainous eastern Tennessee, middle Tennessee has gently rolling hills mixed with lush green pastures, dotted with farms and barns and picturesque rural settings. Of course, there is also Nashville, the home of America's music, both country and gospel, but the countryside is resplendent with natural beauty.
Like many beautiful places in our great country, there is a nearby lake, which only adds to the scenic beauty of the area. On occasion I have been fortunate to be invited on the lake by someone with the means to make that happen, either someone who has a fishing boat or a ski boat or just a pleasure boat. Those times on the lake are a source of great memories.
One of the first things anyone who goes to the lake learns is that wearing a life preserver is essential to wise boating. What may seem like a completely harmless plunge into the water can reveal things under the surface that are invisible from above the water line and result in great harm or, in some instances, even death.
Drowning is a rare and yet potential outcome of being out on the water.
Life is like that. We may be sailing along when we encounter something unforeseen that threatens to wreck our day, if not our life. That's why it is important to memorize some life preservers; Bible verses that can help us keep from drowning when the circumstances of life could potentially take us under.
For years I have committed particular verses to memory and I have learned that, when life flips me overboard, I can count on those 'life verses' to help me keep my head above water. I want to share just a few of them with you.
Proverbs 3:5&6, "Trust in the Lord with all your heart and lean not on your own understanding. In all your ways acknowledge Him and He will make straight your paths."
Galatians 2:20, "I have been crucified with Christ; it is no longer I who live but Christ lives in me, and the life which I now live in the flesh, I live by faith in the Son of God Who loved me and gave Himself for me."
Jeremiah 29:11, "For I know the plans I have for you, says the Lord, plans for good and not for evil, to give you a future and a hope."
Romans 12:2, "Do not be conformed to this world but be transformed by the renewing of your mind that you may prove what is that good and acceptable and perfect will of God."
Psalms 19:14, "Let the words of my mouth and the meditation of my heart be acceptable in Your sight, O Lord, my Rock and my Redeemer."
Joshua 1:9, "Be strong and courageous and do not be afraid, nor be dismayed, for the Lord, your God is with you wherever you go."
2 Chronicles 7:14, "If My people who are called by My name will humble themselves and pray and seek My face and turn from their wicked ways, then I will hear from heaven, will forgive their sin, and will heal their land."
Ephesians 2:4-10, "But God, Who is rich in mercy, because of His great love with which He loved us, even when we were dead in sins and trespasses, made us alive together with Christ (by grace you have been saved) and raised us up together, and made us sit together in the heavenly places in Christ Jesus, that in the ages to come He might He might show the exceeding riches of His grace in His kindness toward us in Christ Jesus, for by grace you have been saved through faith, and that not of yourselves; it is the gift of God, not of works, lest any man should boast. For we are His workmanship created in Christ Jesus for good works, which God prepared beforehand that we should walk in them."
1 John 4:16 "We have known and believed the love that God has for us. God is love, and he who abides in love abides in God."
Colossians 1:15-18 & 2:9 & 10, "He is the image of the invisible God, the firstborn over all creation. For by Him all things were created that are in heaven and that are on earth, whether thrones or dominions or principalities or powers. All things were created through Him and for Him. And He is before all things, and in Him all things consist. And He is the head of the body, the church, Who is the beginning, the firstborn from the dead, that in all things He may have the preeminence. For in Him dwells all the fullness of the Godhead bodily, and you are complete in Him, Who is the head of all principality and power."
John 10:10, "The thief does not come but for to steal, to kill and to destroy but I have come that you might have life and that more abundantly."
Matthew 19:26b, "…with God all things are possible."
These are just a few that have preserved me from drowning in times when I thought I might not make it through a situation or circumstance. If you don't have a collection of 'life verses', I encourage you to find some. You're welcome to start with these. I'll gladly share them with you. And I encourage you to get into God's word and to let God's word get into you so that you may be "transformed by the renewing of your mind."
Blessings on your journey!