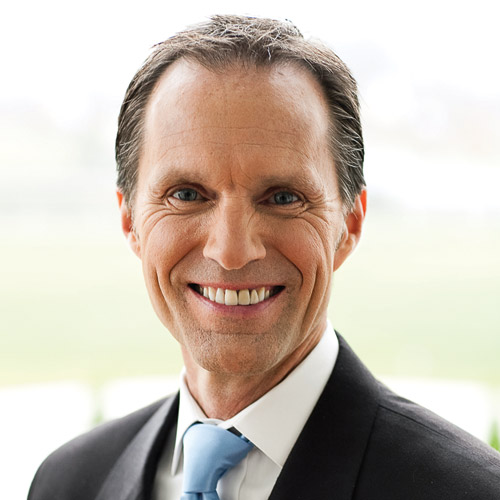 Be What You're Created To Be
As I write this, Spring has sprung, as they say. In Middle Tennessee the dogwoods are in bloom, the purple iris are opening their official Tennessee State Flower beauty for all to see, and we have our garden planted and are watching like expectant parents as the lettuce and kale and peas and beans make their miraculous way out of those tiny seeds, through the dirt and into the sunshine.
Well, for the moment there is no sign of sunshine. We have had a month's worth of rain in the past week. (The blessing of that is that we don't have to water the garden!) And my recently planted delphiniums and lavender are getting all the water they'll need to come to life. If my wife and I had our way and money were no object we'd live on a big chunk of land; she'd have a huge vegetable garden and I'd have flower beds galore, and we'd work in them all day 'til we could work no more. There's nothing like the satisfaction of looking out over something you've planted and watching it break the ground and experience the life God gave it.
I was thinking this morning about a message I once heard Bob Benson deliver at my home church in Hendersonville, Tennessee. Bob was a son of the late John T. Benson, Jr., a founder of Benson Publishing in Nashville. If you never had the privilege of hearing Bob speak you missed a real treat. His speaking voice was soft, his lips barely moved, and one would think upon hearing him that he had never gotten excited in his life. He was the epitome of low key. His books, Laughter In The Walls, Come Share The Being, In Quest of The Shared Life are still some of my favorites although he has been in heaven about 30 years now.
At church that day he told about how his dad had planted a garden and he went into great detail about how his dad carefully chose the seeds and how each one required a certain depth and certain nutrients to thrive. He planted corn and radishes and cucumbers and all sorts of vegetables. He nurtured them and took great care to insure that they all had just the right amount of whatever they needed to grow.
He'd water and weed and wait. Then he'd water and weed and wait some more. Sure enough, plants began to push through the soil and before long there was a garden of food waiting to be harvested and enjoyed around the Benson table and given to friends to enjoy as well.
Bob said that with all the time and effort and money his dad invested in that garden it would have been a lot cheaper just to go to the store and buy the stuff! But that would have kind of missed the point.
Bob went on to say that there's one thing his dad didn't do. He didn't go out to the garden with an instruction book and read to each vegetable a description of what they were supposed to become. He didn't say to the radishes, "Okay, you guys are going to be red on the outside, white on the inside, a little smaller than a golfball...". He didn't tell the corn; "Now, you are going to grow tall and leaf out, then produce ears of corn with rows of delicious fruit on each ear...". He didn't say to the cucumbers, "Be dark green and grow about 8-12 inches long."
His dad didn't do that because it wasn't necessary. The vegetables needed the right soil and the right nutrients but they already knew what to be because God had put inside each of them what they were supposed to become.
Then Bob said, "don't you think that, if God put inside of each of those little seeds what they were supposed to be, that He'd put inside each of us what we're supposed to be?" (Yeah, just pause right here...don't read on. Just soak in the implications of the answer to that question. Let the reality of that concept make it's way through the cobwebs of disappointment and missed opportunities, the wrong turns and dead ends in your life.)
Any honest answer to that question has to be, "of course He does. Of course, He has." In Psalm 139:13 and following David wrote, "You have formed me in my inward parts / I am fearfully and wonderfully made / Your eyes saw my substance when I was yet unformed, and in Your book they were all written."
All the plants we planted in our garden are coming up to be what the words and picture on the package said they were. Amazing! From those minuscule, little seeds come these plants and fruit that nourish us and give us life! How wonderful is that?!
God created you with a purpose; a purpose and a plan; a purpose and a plan to be everything He had in mind for you to be. It's inside you. His/your gifting, His/your calling, His/your destiny, waiting to be fulfilled; waiting to grow into it's fullness: waiting for you to embrace and nurture and become. Your soil might not be perfect. Your conditions may not be optimum. But your Creator has all power, and He put some of that power in each of us.
Making Christ our Lord and Savior turns on the life in the seed, and being filled with His Spirit on a daily basis gives us the fuel we need to excel and become everything He created us to be. It's all in there. Christ in you. Be.
Questions and comments are welcome. Billy@BillyBlackwood.com