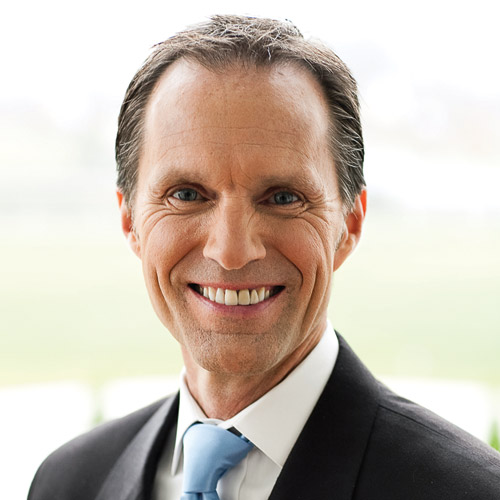 But God!
Thursday, August 15, 2013
I have not written an article since April due in part to the fact my wife and I recently bought a new home; well, I guess technically, we bought a new house. But it already feels like home. I don't think I know anyone who actually likes the process of moving. The extra work of sorting and packing and transporting and unpacking required of anyone planning to move adds a layer of time and effort on what are already usually pretty busy lives. Ours was no different. It wasn't like we needed a project. What we did need was a new home.
We have both been through divorce and living in homes that had memories we'd rather not bring into a new marriage. We had received counsel that a new home that didn't have the baggage of our previous marriages would be a good thing. I believe that was wise counsel, and we are very happy (with each other and our new home).
Recently, I have been sharing in our concerts about a triumph and subsequent tragedy that helped shape who my family has become and the Blackwood Brothers as a traveling music ministry. Some of you are familiar with the story but for those who aren't I'll briefly relate it.
In June of 1954, the Blackwood Brothers were invited to appear on Arthur Godfrey's Talent Scouts; at the time, the most popular show on television. It was the American Idol of it's day. My dad, James Blackwood, his nephew, R.W. Blackwood, Sr., Bill Lyles, Bill Shaw, and Jackie Marshall at the piano appeared on the show and won the contest singing a song they had borrowed from Kay Starr called, "Have You Talked To The Man Upstairs." It catapulted them into a new level of notoriety overnight . As winners of the contest they then appeared on Mr. Godfrey's radio program every day that week.
Just a couple of weeks later they were singing in Clanton, Alabama with their friends and traveling partners, the Statesmen Quartet. The two groups would often appear in concert together during the 50's and early 60's. The Blackwood Brothers had begun traveling by private plane to enable them to travel greater distances in a shorter amount of time and had flown into Clanton that day. In fact, the concert was to be held that evening in the airport hangar, the only venue in town large enough for the expected crowd. Before dusk a few hundred people had already gathered for the concert. R.W. Blackwood and Bill Lyles were the pilots of the group's plane and were familiarizing themselves with the airstrip for an after dark take-off. After attempting a landing they made a decision to go around once more and, as they ascended, the plane suddenly went straight up, stalled and crashed to the ground, instantly killing R.W. & Bill, engulfing them in the flames of the fiery crash. R.W. was 32, Bill, 33. Also killed was a 20 year old young man named Johnny Ogburn, a local who had gone up just for the thrill.
Bill Shaw, Jack Marshall, my dad, the members of the Statesmen and the hundreds who gathered early for the concert watched in horror as this event took place before their eyes. My dad rushed to the plane to try to get to R.W. & Bill and might himself have perished in the flames had it not been for someone who grabbed him from behind and held him, preventing him from almost certain harm. It wasn't until sometime later that daddy discovered it was Jake Hess who held him. Jake said his shins were black and blue where daddy kicked him trying to get away from him to rescue his partners.
Having won Talent Scouts only two weeks before, they were on top of the world. Now it seemed as though the world had literally come crashing down on them. R.W. & Bill's combined funeral was held in the Ellis Auditorium in downtown Memphis and was the largest funeral in the history of the city until 1977 when Elvis' funeral surpassed it.
R.W. was only two years my dad's junior and daddy was closer to him than he was to his older brothers, Roy and Doyle. Bill Lyles was his other best friend. At not quite 35 years old, daddy suffered a devastating blow. At the time, he made the statement that he would never sing again.
But God had other plans. J.D. Sumner joined the group to sing bass. R.W.'s younger brother, Cecil, joined to sing baritone. and once again, the Blackwood Brothers were on the road traveling, singing, sharing the message of the love of God and the gospel of Jesus Christ in song across the nation and around the world.
We recently sang in Clanton. And it was just a year ago that my wife and I visited Clanton and drove out to the airfield and gazed at the monuments erected to commemorate the deaths of those young men. That little town is inextricably woven into the fabric of who we are and, although they don't define us, the events of that day are a part of our story.
We all face situations in life, sometimes from our own choices and sometimes from the fact that we live in a fallen world that brings with it death, disease, divorce and other tragedies that mark us as fallen creatures. Whether you face tragedies of your own making or those that are just the result of living in this temporary home I have good news for you... But God! (My two favorite three-letter words in the Bible!) Ephesians 2:4 says, "... but God, who is rich in mercy, because of His great love with which He loved us, even when we were dead in sin and trespasses, made us alive together with Christ!"
God can take the messes, the mistakes, the tragedies of our life and weave them into a tapestry of experience that will only be revealed in eternity but one that is capable of bringing Him glory even now as we trust the Master Weaver with the work He is doing in us. We may only see the underside of the tapestry and think, "what a mess!" But God! sees the topside and sees the beautiful design that He is making. The events and circumstances of life may seem overwhelming, but God! is at work. He truly is working all things together for our good. Romans 8:28!

Billy Blackwood / Billy@BillyBlackwood.com
Questions or comments are welcome.